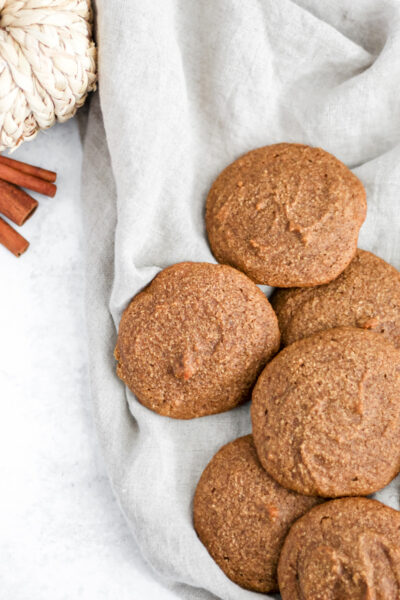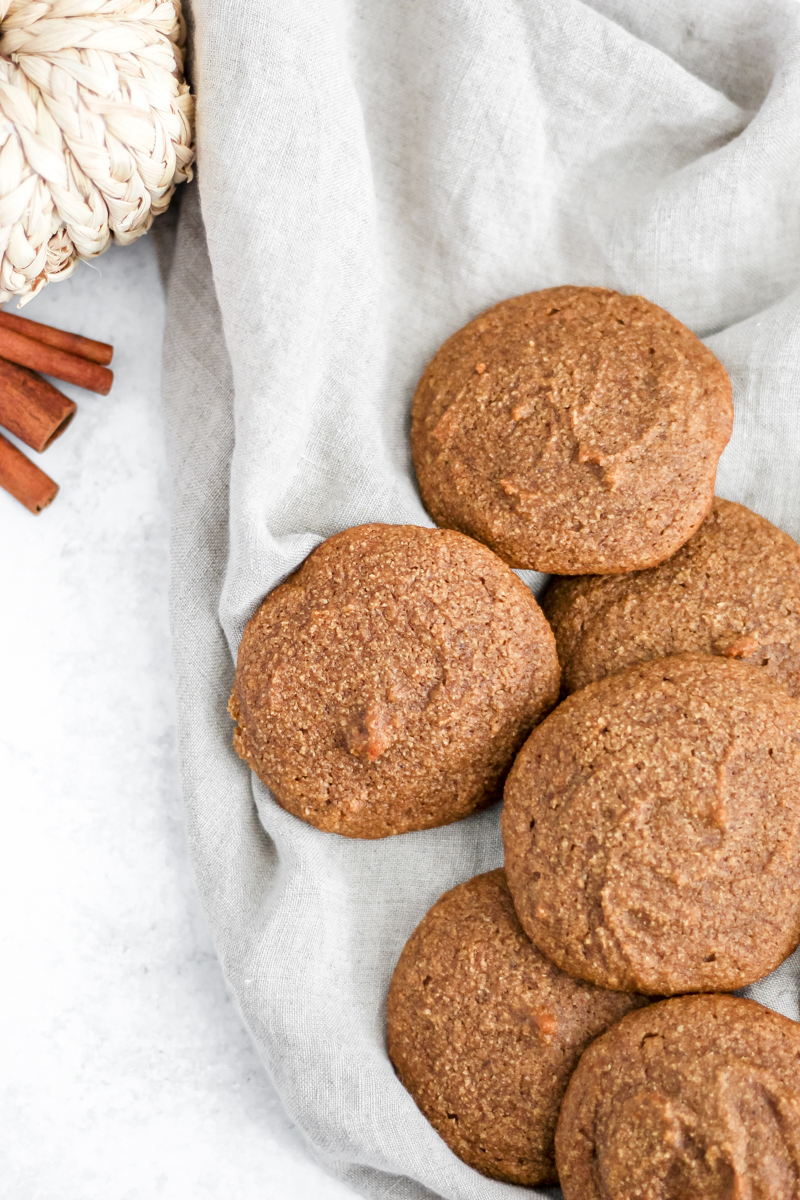 There are two types of people in this world, crunchy cookie people and soft cookie people. These Chewy Gluten-Free Pumpkin Cookies are for those soft cookie lovers!
My husband is hands down a chewy cookie person. His favorite types of cookies are the warm and super soft kinds. So, of course, I knew my husband was going to love these Chewy Gluten-Free Pumpkin Cookies. He even said, "these are perfect"! I'll count that as a win!
In my opinion, the best thing about these cookies is that they aren't overly sweet. These cookies are perfect for an after dinner treat or for having for breakfast while sipping your coffee. I love recipes that you can have for a sweet tooth craving or a breakfast treat, like my Paleo Banana Walnut Muffins or my Simple Gluten Free Chocolate Chip Oat Cookies.
This recipe calls for pureed pumpkin which can usually be found in your local grocery store on the baking aisle. I use pureed pumpkin NOT pumpkin pie filling. Also, this recipe calls for pumpkin pie spice seasoning which can also be found in your local grocery store on the spice aisle. If for any reason you can not find pumpkin pie spice, you can easily make your own. Here is a pumpkin pie spice recipe from Taste of Home.
Tips:
One thing you will notice when you make this recipe is the dough is pretty sticky. This is how it is supposed to be. You won't be able to roll the dough into a ball and place on the cookie sheet. I use a spoon and spoon the dough onto the parchment paper. I also use the spoon to somewhat even out the dough into a circular shape. Also, you can try baking them for longer to see if you get a little more crispness to the outside.
Recipe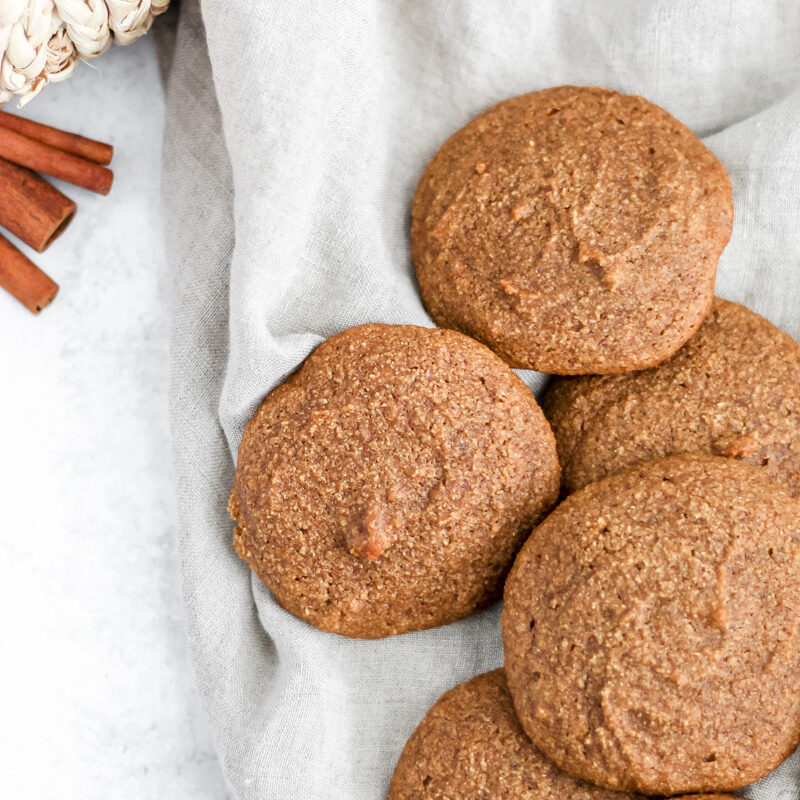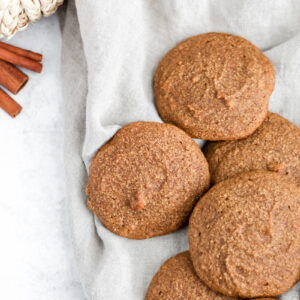 Chewy Gluten-Free Pumpkin Cookies
The perfect soft and chewy Gluten-Free Pumpkin Cookie
Ingredients
Dry Ingredients
1 ¼

Cup

Almond Flour

¼

Cup

Oat Flour

1

TBS

Pumpkin Pie Spice Seasoning

¼

teaspoon

Baking Soda

¼

teaspoon

Salt
Wet Ingredients
¼

Cup

Canned Pumpkin Puree

1

Egg

¼

Cup

Melted Coconut Oil

¼

Cup

Coconut Sugar

2

tablespoon

Maple Syrup

1

teaspoon

Vanilla Extract
Instructions
Mix all the dry ingredients (almond flour, oat flour, pumpkin pie spice seasoning, baking soda, salt) together in a medium-sized mixing bowl

Whisk all the wet ingredients (pumpkin puree, egg, maple syrup, coconut sugar, coconut oil, vanilla extract) together in a large mixing bowl

Slowly whisk the dry ingredients into the wet ingredients making sure there are no clumps. The mixture will be pretty sticky

Line a cookie sheet with parchment paper

Using a spoon, spoon the mixture onto the parchment paper into 16 equal cookies. I use the spoon to smooth out each of the cookies to make the cookies have more of a round shape

Bake at 350 for 14-16 minutes
*nutrition information is an approximate
Share this recipe on Facebook