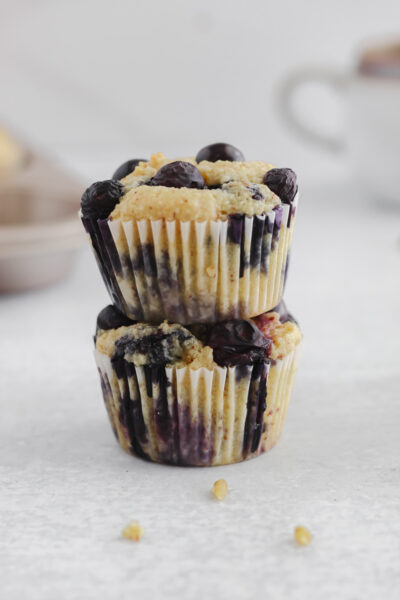 One of the best combinations, in my opinion, is blueberry and lemon. These Gluten and Dairy Free Blueberry Muffins are the perfect combination of sweet blueberry and tart lemon.
Who doesn't love blueberry muffins? I feel like blueberry muffins are such a classic muffin that everyone loves. Blueberry muffins always remind me of being a kid. There is just something about blueberry muffins that have that comforting feeling of childhood.
Both my husband and I love anything lemon. Lemon ice cream, lemon cake, lemon bars, lemon meringue, the list goes on and on. Our wedding cake was even lemon! Probably not the most common wedding cake flavor but man it was good. Adding lemon to a classic blueberry muffin takes the flavor to a whole other level!
These Gluten and Dairy Free Blueberry Lemon Muffins are super easy to make and great to have on hand for fast breakfasts during the week. I love me some easy meal prep meals!
Making these muffins take only a few minutes to throw together. Add almond flour, nut milk, maple syrup, vanilla extract, egg, coconut oil, baking powder, blueberries, and lemon zest to a bowl and combine. Fill 12 muffin tins evenly and bake at 350 for 25 minutes. For this recipe, I used Califia Unsweetened Vanilla Almond Milk which gives the muffins a little extra vanilla flavor. This recipe will work with whatever nut milk you prefer!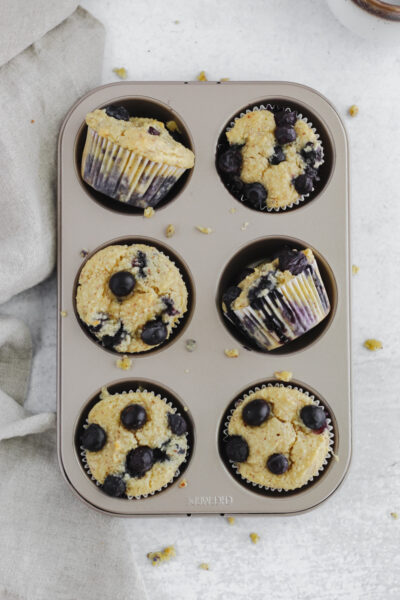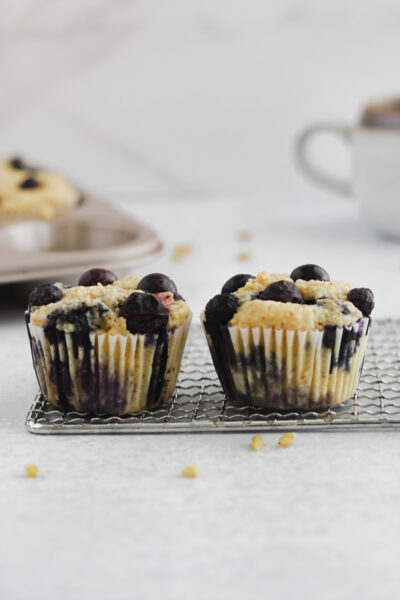 Looking for more breakfast recipes? Check these out: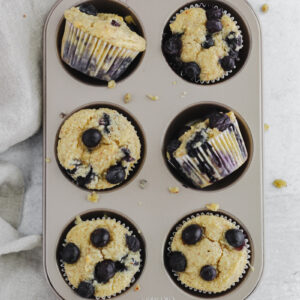 Gluten and Dairy Free Blueberry Lemon Muffins
Easy Gluten and Dairy Free Blueberry Lemon Muffins
1

cup

blueberries

2 1/2

cups

almond flour

1/3

cup

melted coconut oil

1/3

cup

nut milk

2

eggs

1/3

cup

maple syrup

1 1/2

tsp

baking powder

1

tsp

vanilla extract

zest of 1 lemon
Preheat oven to 350

Add almond flour, melted coconut oil, eggs, baking powder, vanilla extract, almond milk, maple syrup, and lemon zest to a mixing bowl and combine well then fold in the blueberries

Fill 12 muffin tins evenly with the mixture and bake at 350 for 25 minutes