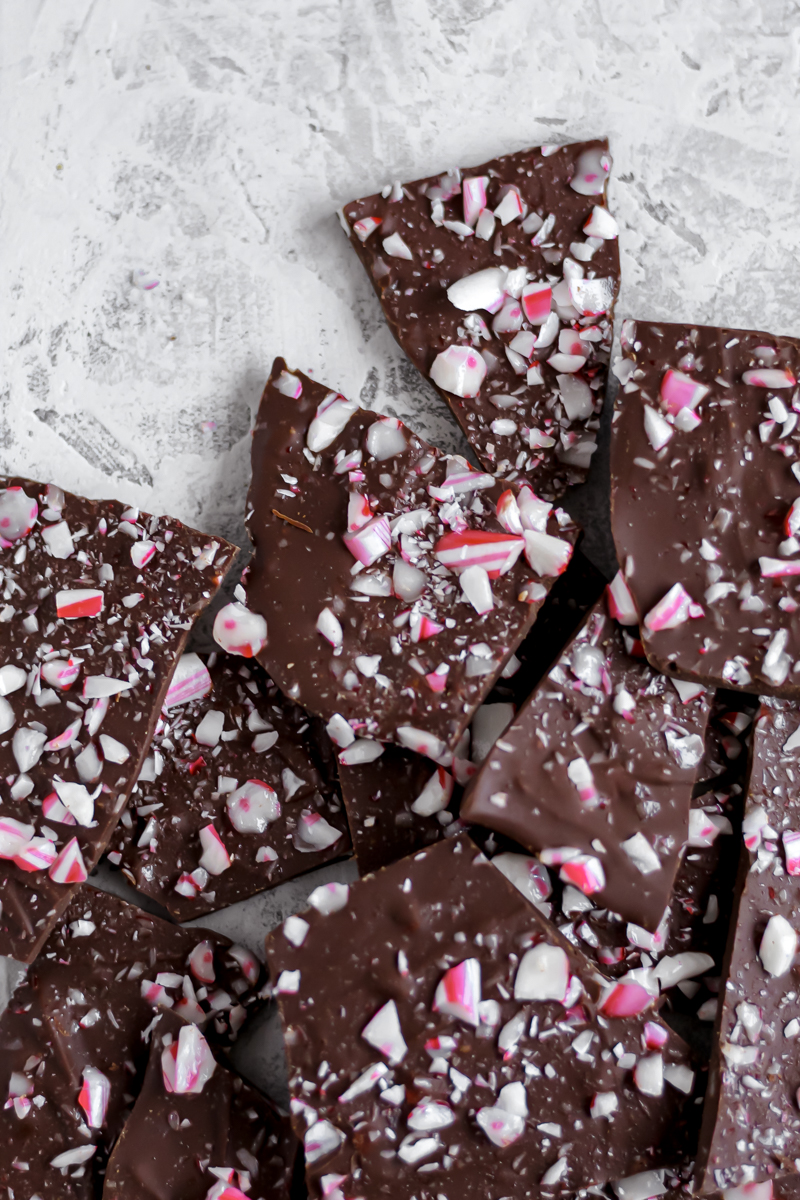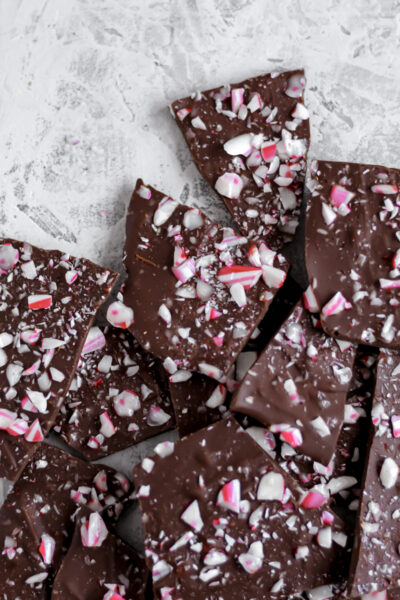 This Holiday Chocolate Peppermint Bark is easy to make and great for Christmas! You can even make it with dark or white chocolate!
What is chocolate bark used for?
My favorite thing to use chocolate bark for (other than stuffing my face), is for holiday gifts. I love packing up some of this holiday chocolate peppermint bark in cute cellophane wrap and festive ribbon.
How do you keep chocolate bark from melting?
The best way to keep your chocolate bark from melting is to store it in the fridge.
How do you keep the peppermint bark from separating?
A little separation with your peppermint pieces and chocolate is normal. The best way to help the separation is to stick the bark with peppermint pieces sprinkled on top into the freezer right away to cool.
How long does chocolate bark last for?
Your chocolate bark with last for 2 weeks in a air tight container, but I don't think there will be any left to last that long haha
Can I make substitutions?
There are so many substitutions that you can make with this recipe. You can sub the chocolate to whatever kind you like, milk chocolate, dark chocolate, or even white chocolate! I like to use Enjoy Life's Dairy Free Mini Chocolate Chips in this recipe to keep it dairy free.
How do you make chocolate peppermint bark?
Chocolate peppermint bark is super easy to make. First you'll want to melt your chocolate chips.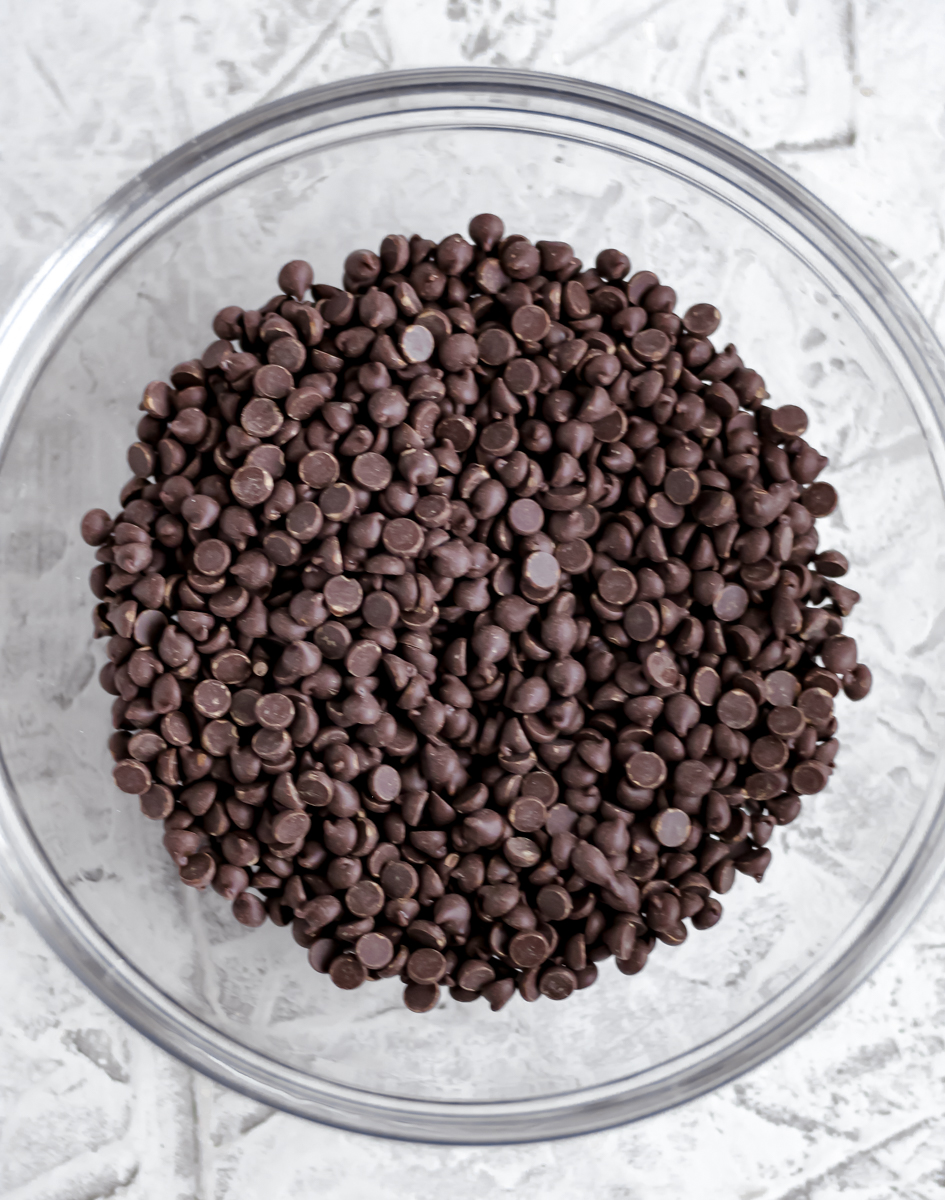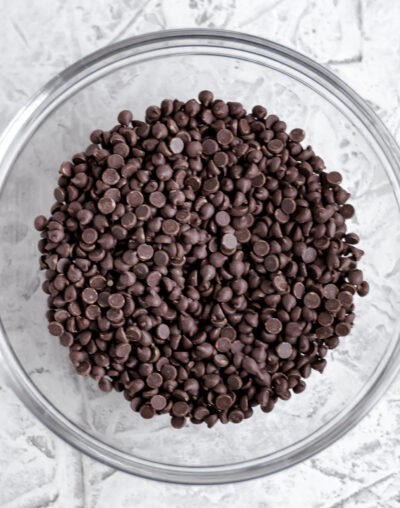 Then you will add some coconut oil and peppermint extract to the melted chocolate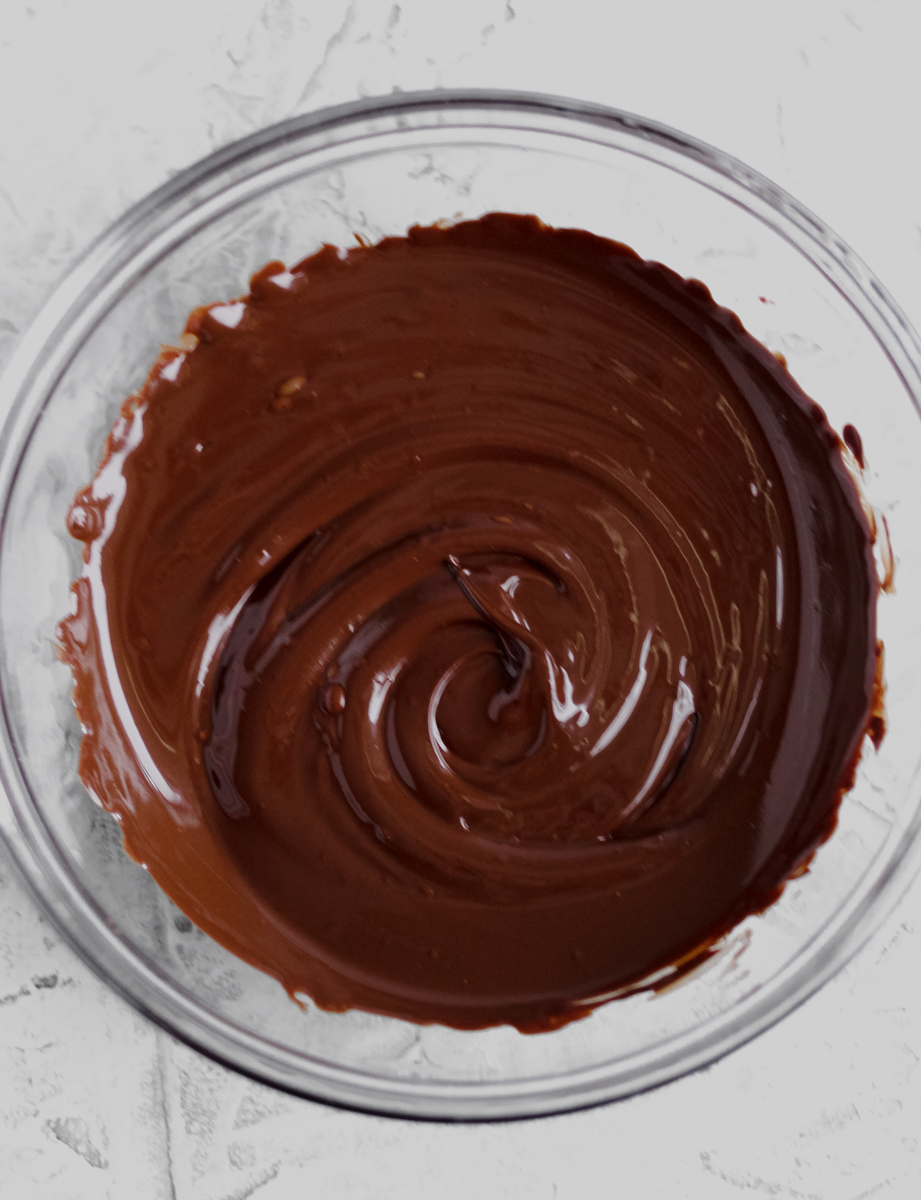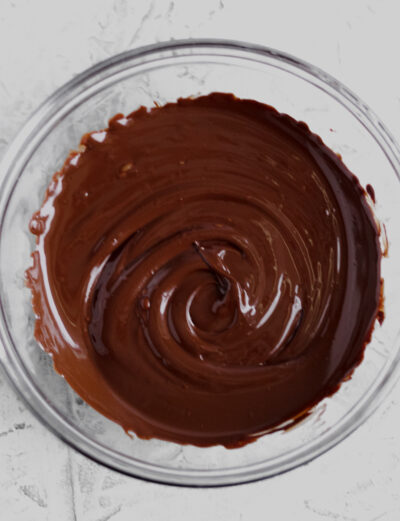 To the melted chocolate you'll also add crushed candy canes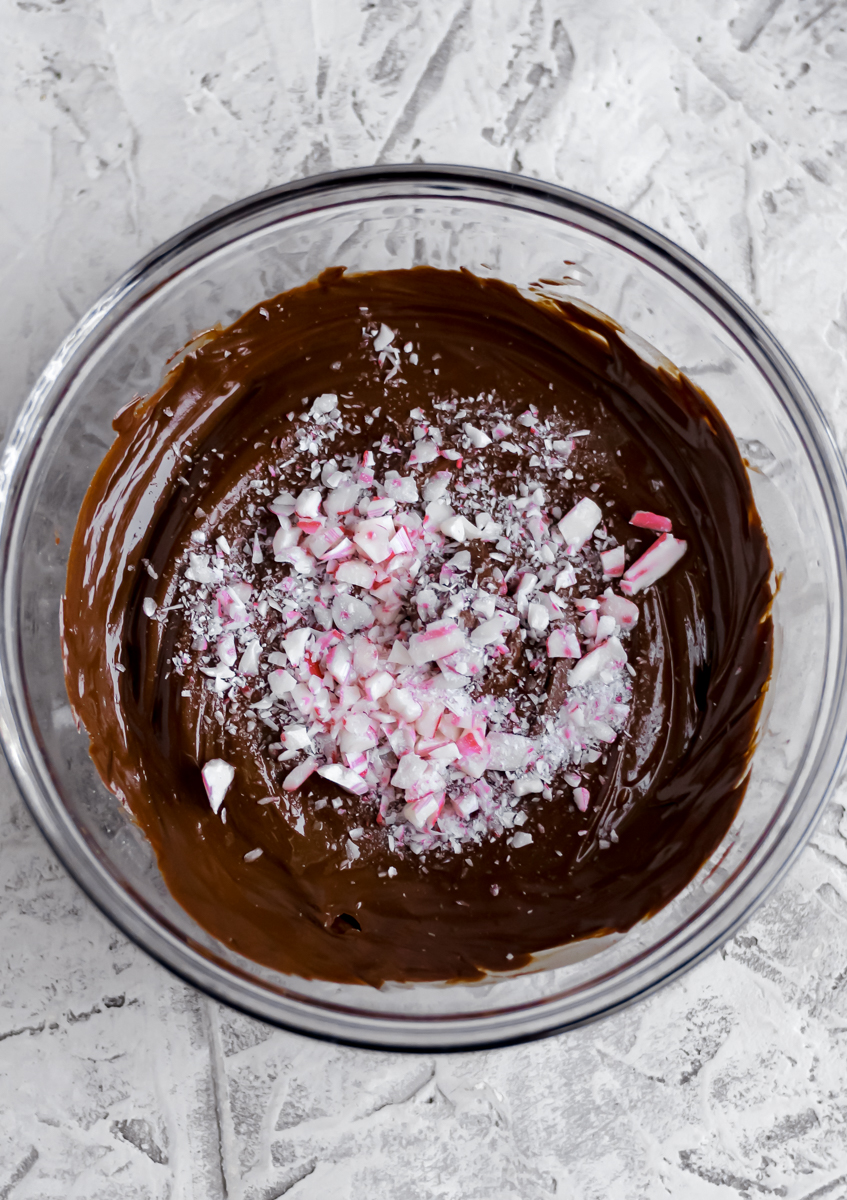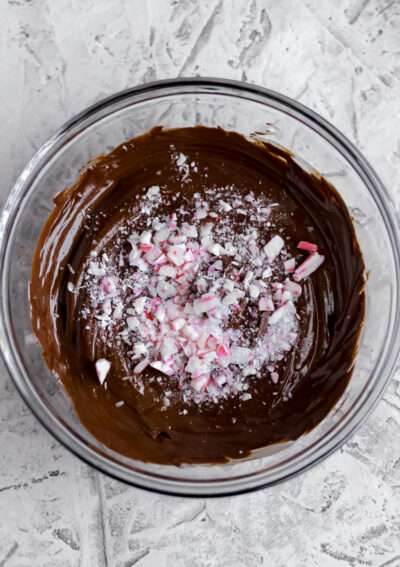 Then you will spread the chocolate onto either parchment paper or foil and sprinkle with your remaining peppermint pieces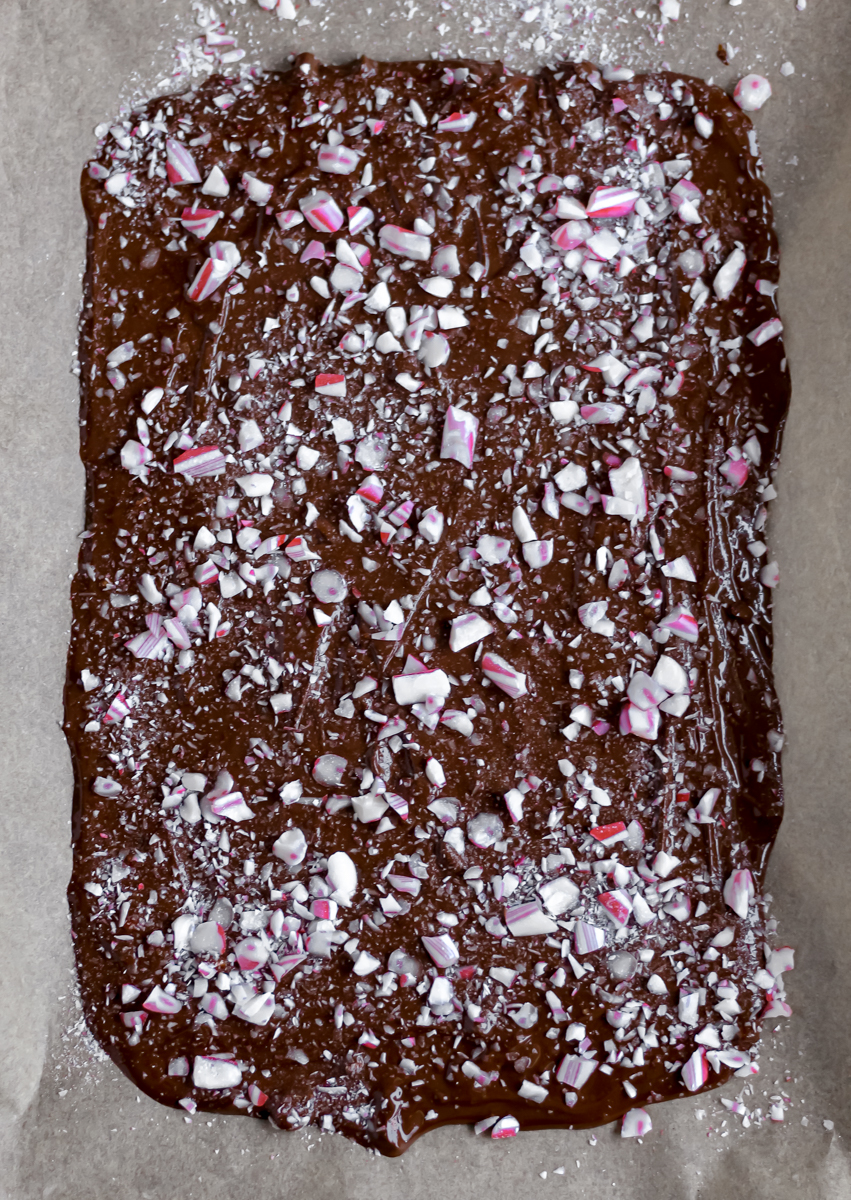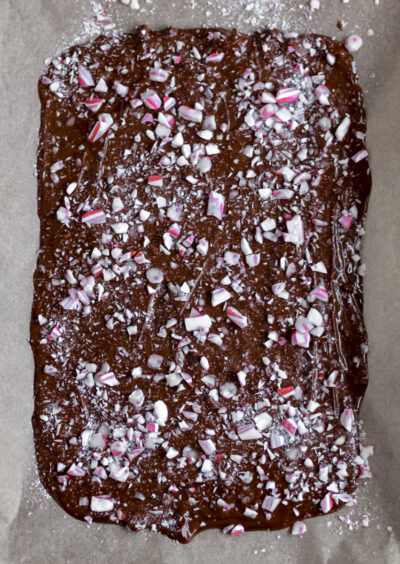 Then you'll freeze the chocolate for 30 minutes and then break into 2 inch pieces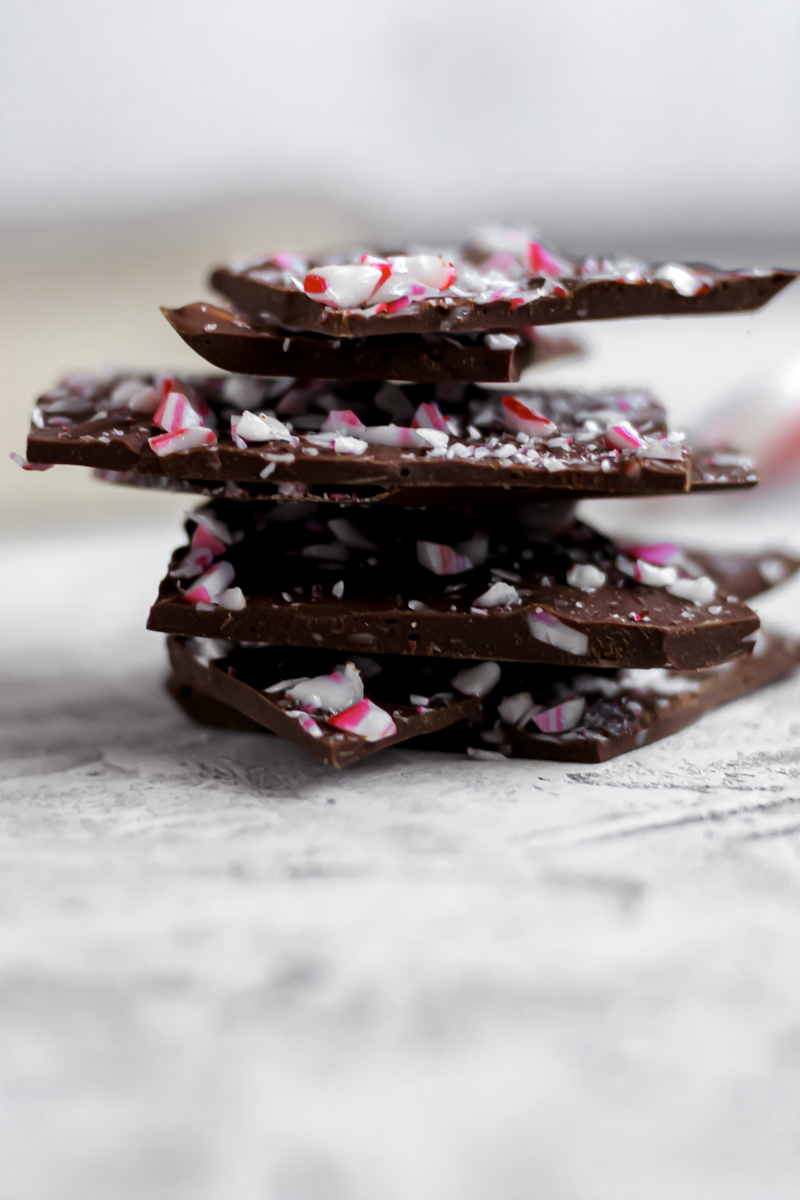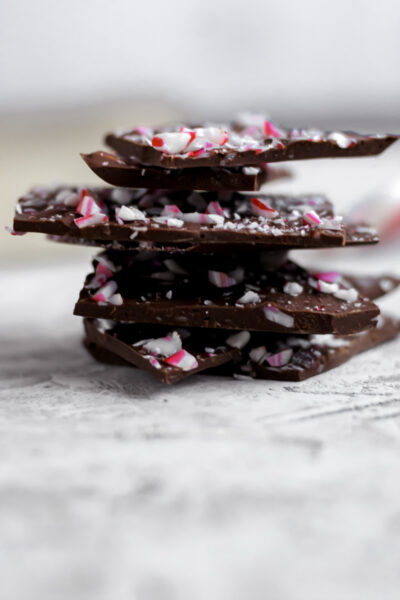 Looking for more fun treats? Check these out...
Chewy Gluten Free Pumpkin Cookies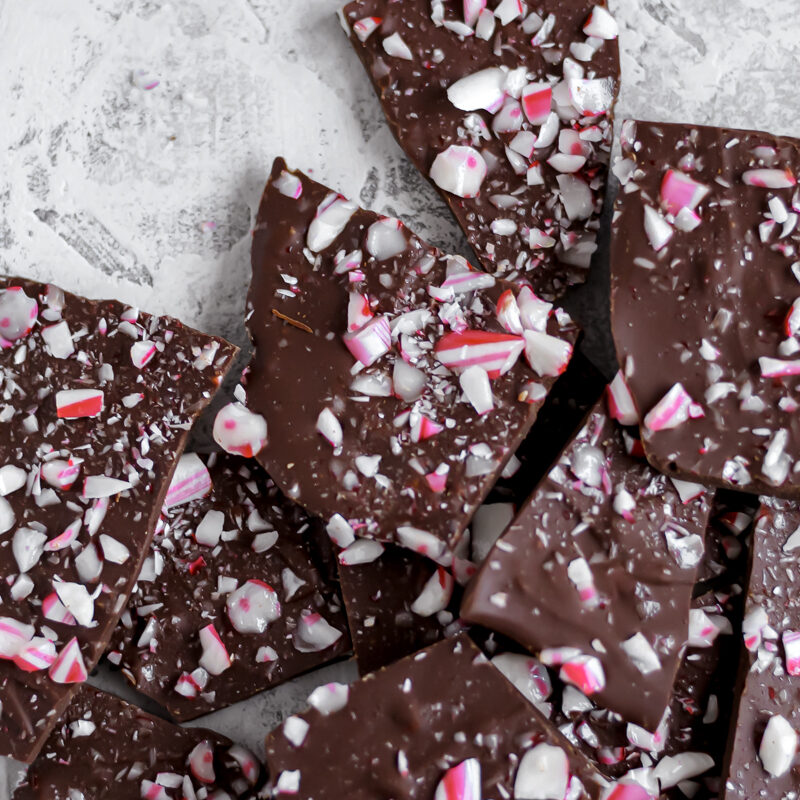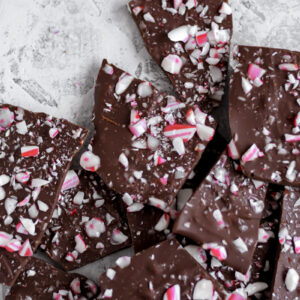 Holiday Chocolate Peppermint Bark
An easy and simple holiday candy full of chocolate and peppermint flavor
Ingredients
1

cup

chocolate chips

3

candy canes

1

tsp

coconut oil

½

tsp

peppermint extract
Instructions
Place the candy canes in a ziplock bag, using a rolling pin, crush the candy canes

Using the double boiler method (or in a microwave) slowly melt the chocolate chips

Once the chocolate chips are melted, stir in the coconut oil, about half of the crushed candy canes, and the peppermint extract

Line a 9x13 cookie sheet with parchment paper and pour the melted chocolate onto the parchment paper and smooth out into one even layer

Top the chocolate with the remaining crushed candy canes

Cool in the freezer or refrigerator for at least 30 minutes

Once chilled, using your hands break the chocolate into 2-3 inch pieces
Share this recipe on Facebook