This post contains affiliate links. I earn a small commission if you choose to purchase through qualifying links.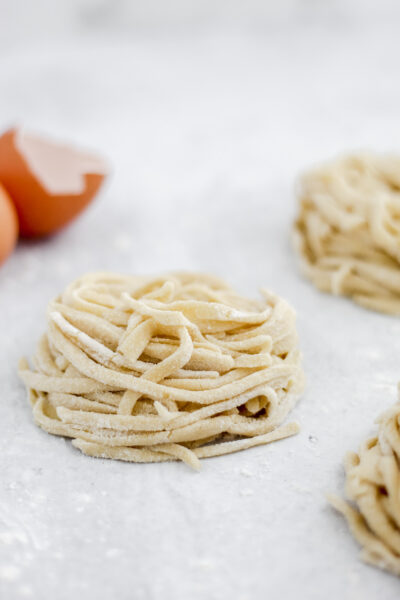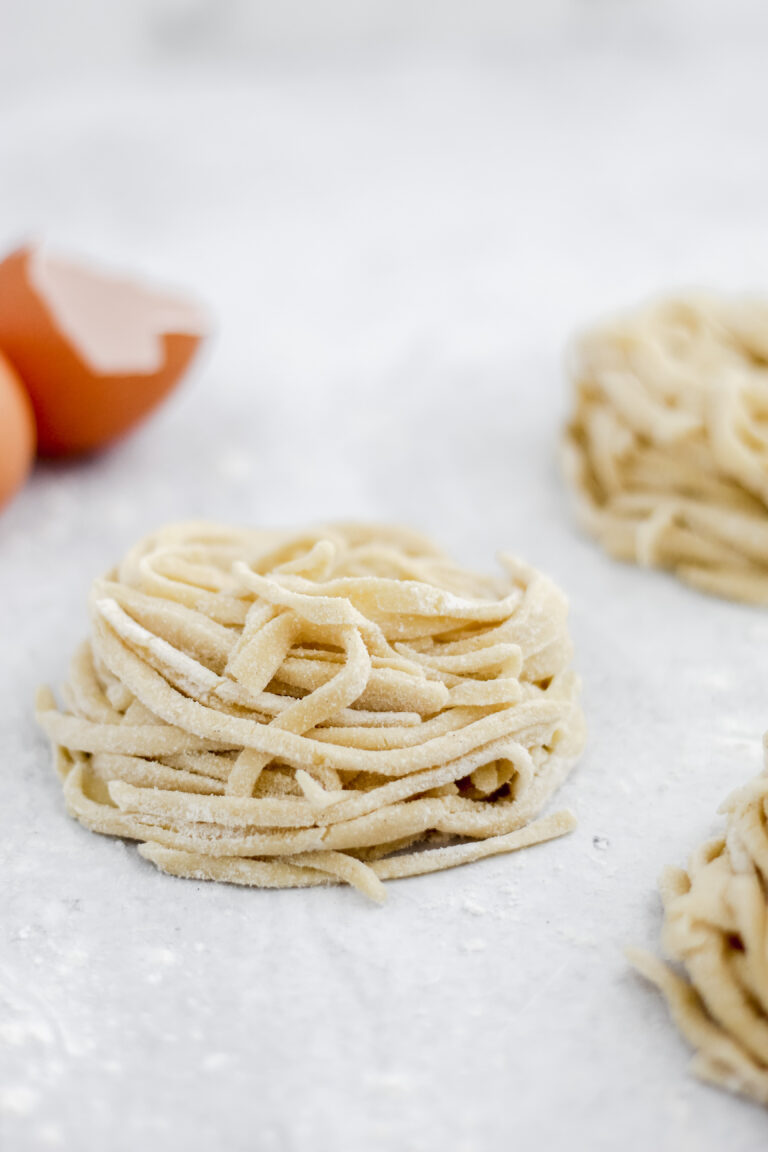 I know what you're thinking, making pasta from scratch is way too hard. I always thought making pasta at home would be so hard, but it's not! This Homemade Gluten Free Pasta not only tastes amazing, but it's also SO easy to make.
Who doesn't love pasta? I know I sure do! We have pasta at least once a week. Since switching to a mostly gluten free diet, I have tried so many different pasta brands. There are some really great gluten free pasta options out there now! Even though I have found some great GF pasta brands (Jovial and Banza are my favorites and are used in my Gluten Free Italian Pasta Salad recipe), I have always wanted to try and make my own. Turns out that making it from scratch is super easy and the taste is unreal. One key thing to making this Homemade Gluten Free Pasta is using Bob's Red Mill Gluten Free 1-1 Baking Flour.
To Make:
All you need to make this pasta is a food processor and a rolling pin. You don't need any fancy pasta making machines or attachments for your Kitchenaid Mixer.
-If you have a dough blade for your food processor then put that in, if not use your normal blade.
-Place all the ingredients into the food processor and use the dough setting if it has one if not, the normal setting is fine
-Once the mixture forms into a dough, sprinkle some flour onto your counter top for rolling
-Form the dough into a ball, sprinkle the dough with a little flour, and start rolling it with your rolling pin. You are wanting a pretty thin dough (about ⅛ inch thick)
-Once the dough is thin enough, you will start carefully folding it in thirds till you get one long rectangle (see video below)
-Use a pizza cutter and cut the dough into thin strips (or whatever shape you like)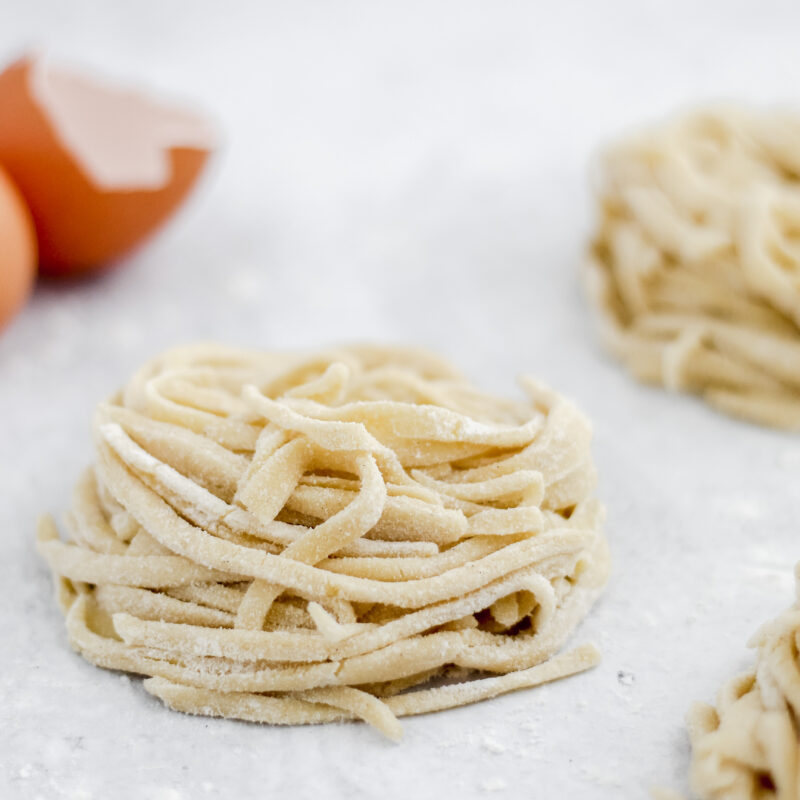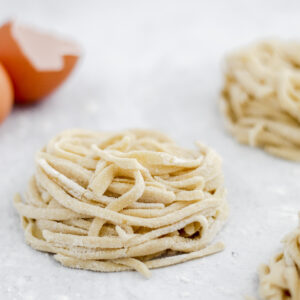 Homemade Gluten Free Pasta
Easy Homemade Gluten Free Pasta
Ingredients
1

cup

Bob's Red Mill Gluten Free 1-1 Baking Flour

plus more for rolling out the dough

2

eggs

1

teaspoon

water

¼

teaspoon

salt
Instructions
Combine all ingredients in a food processor until the ingredients come together to form a dough consistency

Spinkle some flour on your counter

Form dough into a ball with your hands

Using a rolling pin, roll out dough till it's fairly thin (about ⅛ inch thick)

Carefully fold the dough in thirds to make one long rectangle

Using a pizza cutter, cut the dough into thin strips

Cook immediately or place in a zip lock bag and store in the freezer
Notes
To Cook: Cook in salted boiling water for 5-8 minutes depending on how thick your strips of pasta are
Share this recipe on Facebook