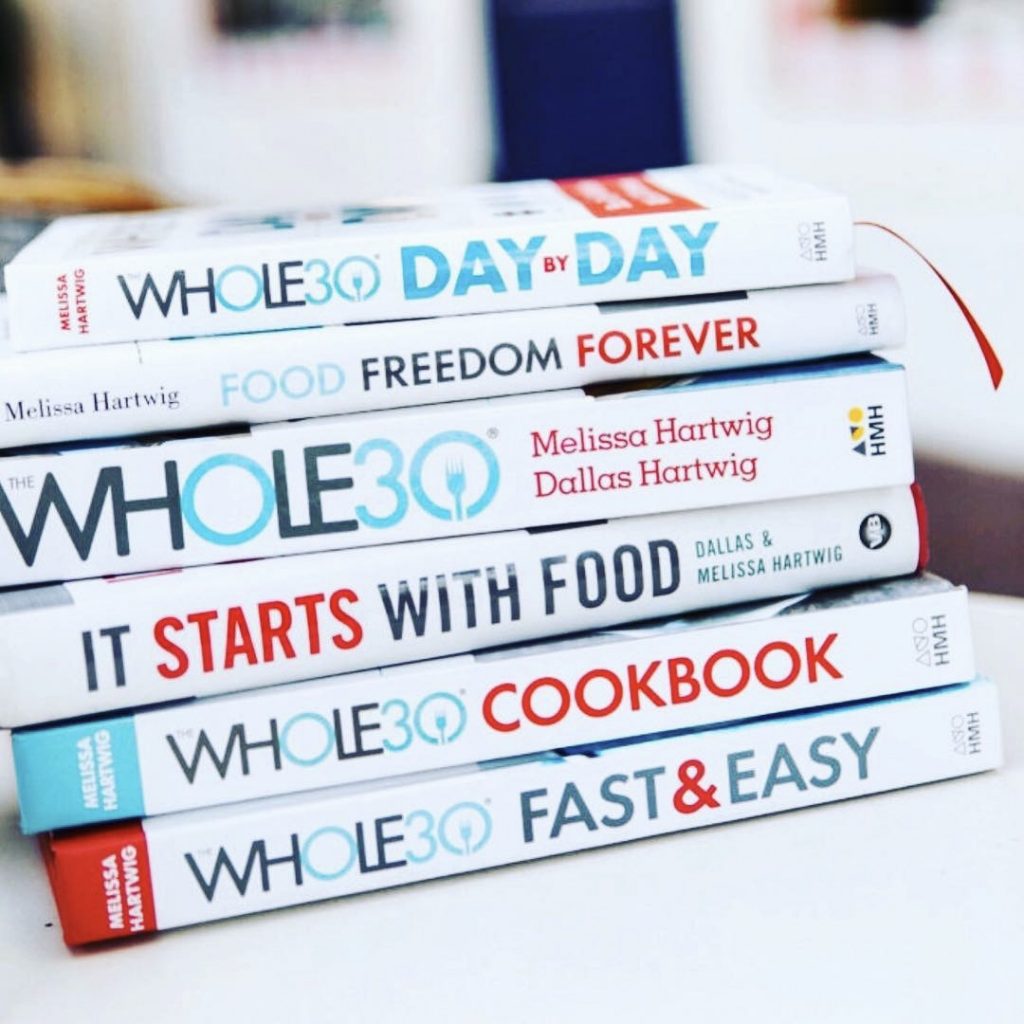 January Whole30...Here we go! I am SO excited to be starting this January Whole30! This will be my 7th round of Whole30. I can't even believe that! I hope you are as excited about January Whole30 as I am.
If you follow along with my stories on Instagram then you know that I wasn't planning on doing Whole30 this January because I just did one in September. Well, after talking with Brent, my husband, we decided to go ahead and do it. He didn't do it with me in September so he is the one who suggested that we do it in January.
If this is your first time doing Whole30, then yay! Whole30 has changed my life, as cheesy as that sounds. It has changed the way that I look at how our food is made and what all goes into the food that we eat.
I wanted to share some of my favorite tips and staples with you so you feel prepared heading into your Whole30. And, don't hesitate to reach out to me if you have any questions!
Tips and Staples
Meal Prep/Plan
Read Your Labels
Don't Over Think It
Almond Flour
Ghee
Tessemae's Creamy Ranch
Coconut Aminos
Paleo Powder Seasoning
Tips
Meal Prep/Plan- Meal prepping and planning is huge when doing a Whole30. The first time I did Whole30 I went into it with no meals planned and bought so many groceries that went bad. Since everything you eat during Whole30 is fresh produce and meat, it goes bad fast. Plan out a few meals and use the leftovers for your other meals during the week. I also find that meal prepping breakfasts (stay tuned for a Whole30 Breakfast Casserole recipe that will be on the blog in January) and lunches are a huge help during the week. It makes it two fewer meals to think about. Also, I always have Whole30 compliant snacks in my purse when we have to go anywhere!
Read Your Labels- Reading your labels is super important! You can tell by the first few ingredients if something is compliant or not. Sometimes you have to get a few ingredients in before you see something that isn't compliant, so make sure you read the whole list! If you are ever not sure about an ingredient, Google it. I did that a lot during my first few Whole30's. You can Google "is ____ Whole30?" and you will find your answer.
Don't Over Think It- This is something that I wish I could go back and tell myself when I was doing my first Whole30. I feel like everything seems so overwhelming at first. Just breath! Everything doesn't have to be complicated. Your meals don't have to be these elaborate hard meals. A few times during Whole30, I make some Applegate Hot Dogs and a side of sauerkraut. Sometimes the day gets the best of you and that's the fastest and easiest thing to make, and that's ok!
Staples
---
Whole30 Additive Cheat Sheet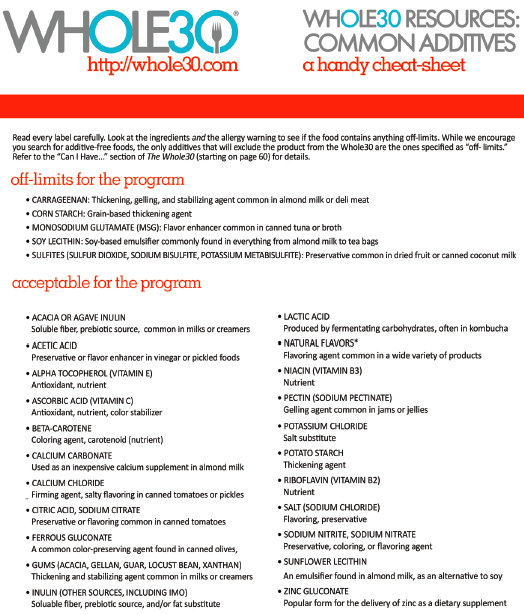 ---
---
If you have any questions about Whole30 don't hesitate to ask. During January Whole30 I will be posting a lot of new recipes so be sure to sign up for my newsletter and follow along on Instagram!