This post contains affiliate links. I earn a small commission if you choose to purchase through qualifying links.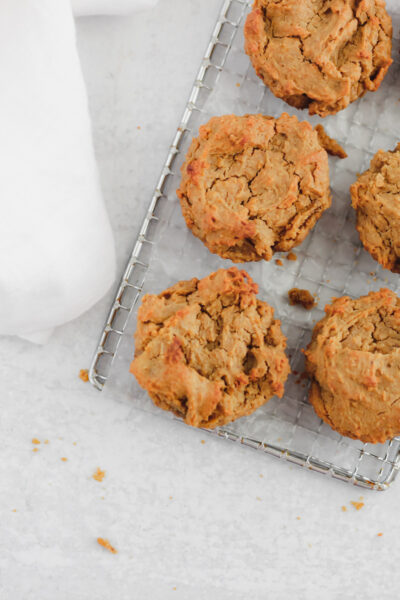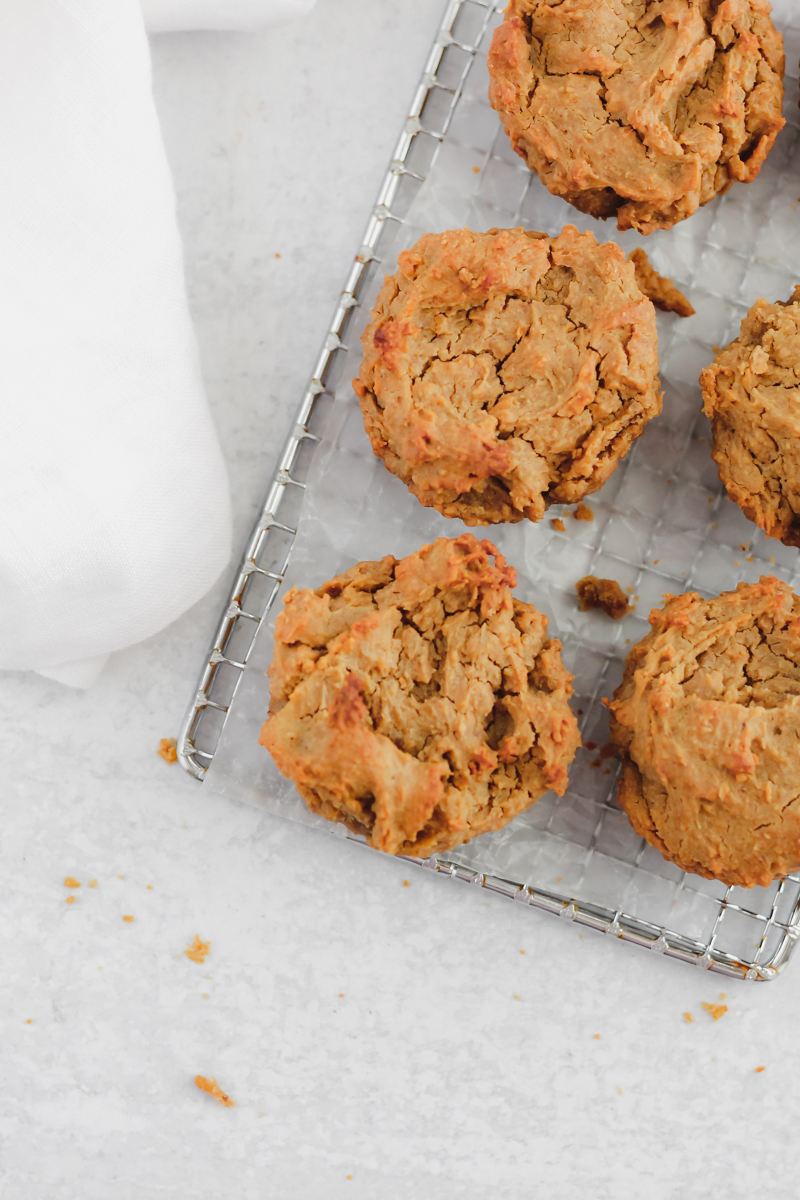 Oh my gosh. These Peanut Butter Blondie Muffins are simply amazing! Like, give me 10 to eat right now.
I love to meal prep breakfasts that way I don't have to think about it during the week. Meal prepping these Peanut Butter Blondie Muffins takes no time at all, which I love, and are seriously so good that Brent couldn't stop talking about them.
One of my favorite things about these breakfast muffins is that they are seriously so easy to make. All you need to do is throw everything in a food processor or blender and then fill your muffin tins! I love recipes like this where your prep time is almost non-existent. Lord knows we are all living busy lives and don't have the time to spend all day in the kitchen meal prepping.
These Peanut Butter Blondie Muffins' main ingredient (other than peanut butter) is maybe not something you would guess. The main ingredient in these easy muffins is chickpeas! You heard that right, chickpeas. Did you know that chickpeas are full of protein and fiber? They are a great protein source if you are vegan or plant-based. Chickpeas tend to take on the flavor that they are cooked with so these muffins have the most perfect peanut butter flavor. They don't taste like chickpeas or have a weird texture at all!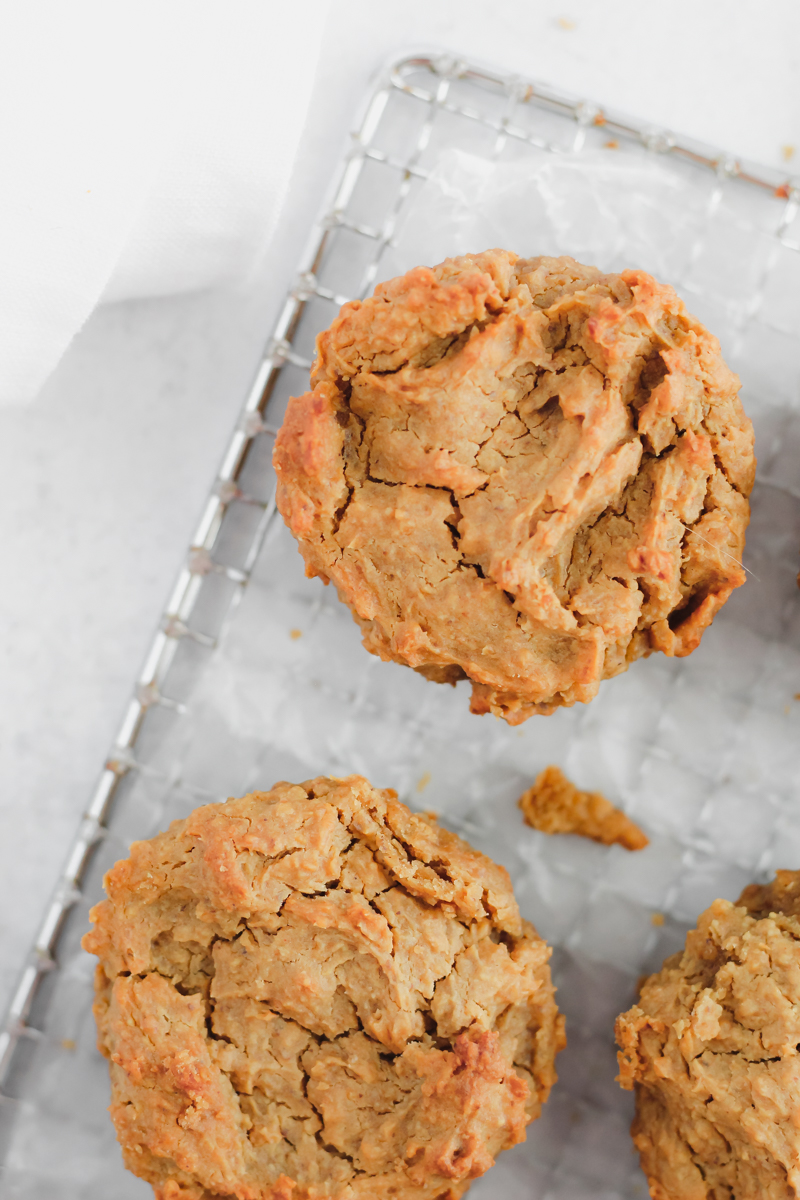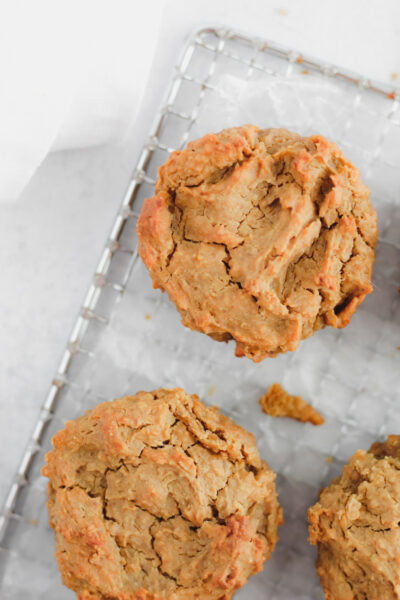 Looking for more breakfast recipes? Check these out:
Whole30 Skillet Breakfast Hash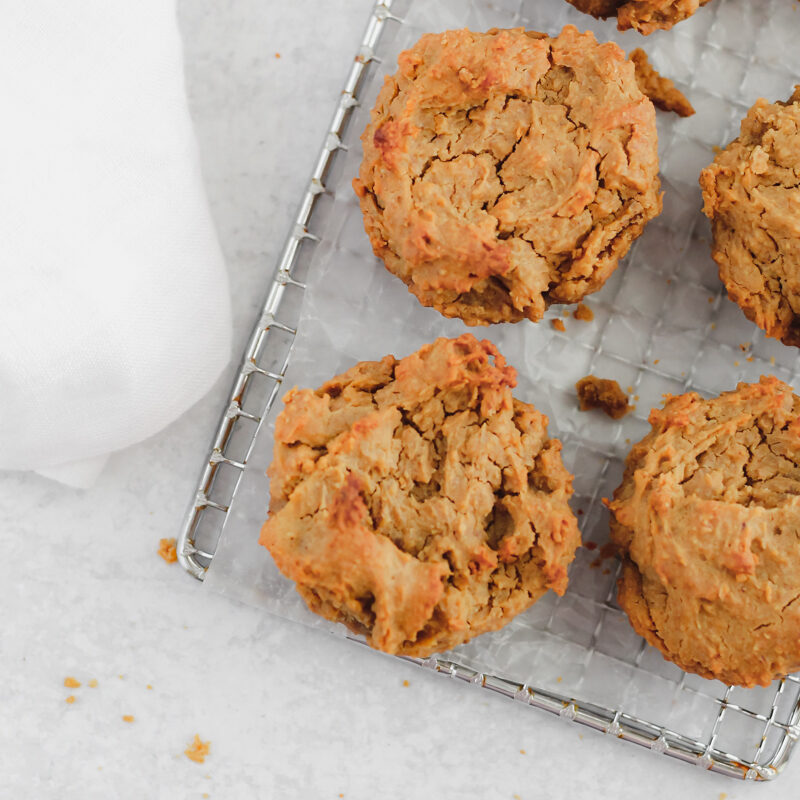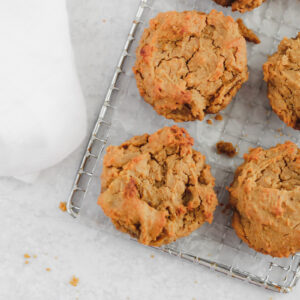 Peanut Butter Blondie Muffins
These super easy Peanut Butter Blondie Muffins are made with chickpeas so they are full of fiber and make for a great on the go breakfast.
Ingredients
2

cans chickpeas

garbanzo beans rinsed and patted dry

1

cup

peanut butter

½

cup

maple syrup

¼

cup

oat flour

2

tablespoon

flaxseeds

1

tablespoon

vanilla extract

1

teaspoon

salt

½

teaspoon

baking powder

½

teaspoon

baking soda
Instructions
Preheat over to 350 degrees Fahrenheit

Add all ingredients to a food processer or blending and blend till creamy

Fill muffin tins evenly

Bake at 350 degrees for 35 minutes
Share this recipe on Facebook