Meatloaf is one of those dishes that instantly brings me back to my childhood. A plate of meatloaf and mashed potatoes, there is nothing better! Did any of y'all grow up eating meatloaf and mashed potatoes? I love this Whole30 Bison Meatloaf recipe because it not only is healthy, it has all the flavor and comfort of my childhood.
When I first started changing my eating habits I thought there was no way I was going to be able to eat some of the things that I was used to eating. Turns out I was wrong! I was on a mission to come up with a Whole30 meatloaf recipe that still had tons of flavor and wasn't dry.
I know that this recipe calls for ground bison, but you can swap that out for ground beef if you like.
My husband is a bit of a country boy and would prefer to eat meat that isn't your typical beef or chicken. His dream would be to hunt everything that we eat. Since we can't make that happen, we tend to go for bison, elk, or venison if we can.
In my personal opinion, the best part of a meatloaf is the tomato sauce topping! I love using Primal Kitchen's Ketchup not only in the recipe, but as the topping. Feel free to use whatever Whole30 ketchup that you love!
I feel like you can't have meatloaf without potatoes as a side so I usually end up serving my Whole30 Bison Meatloaf with my Garlic and Rosemary Roasted Red Potatoes.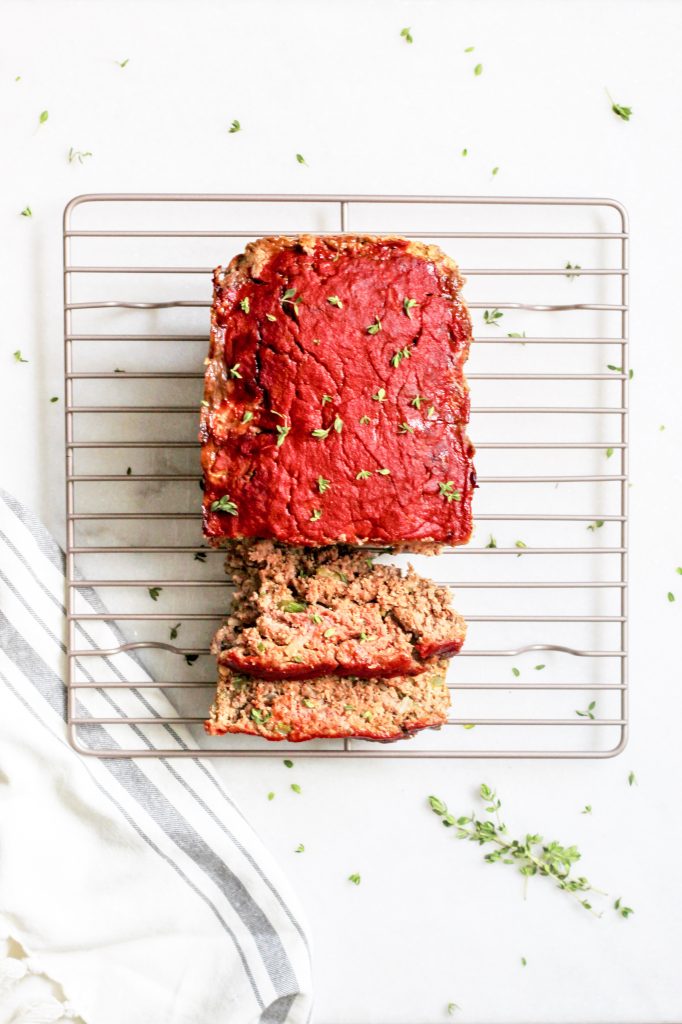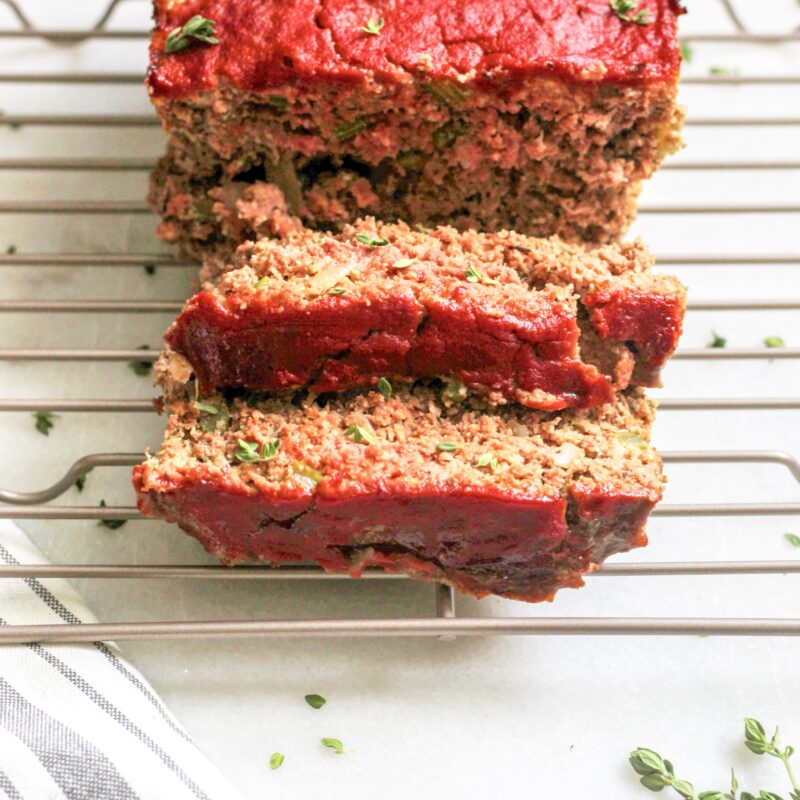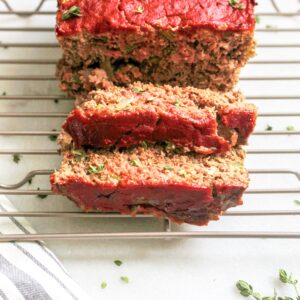 Whole30 Bison Meatloaf
A flavorful Whole30 Bison Meatloaf that has all the comfort of your childhood
Ingredients
2

lbs

Ground Bison

2

Eggs

1

Cup

Diced Celery

1

Cup

Diced Onion

1

Cup

Almond Flour

2

tsp

Garlic Powder

1

tsp

Onion Powder

2 ½

tbsp

Dried Thyme

½

Cup

Compliant Ketchup

I like to use Primal Kitchen's. ¼ cup of the ketchup will go into the meatloaf and the other ¼ cup will go on top

½

tsp

Salt

1

tsp

Pepper
Instructions
Pre heat oven to 350°

Dice the celery and onions and cook on medium heat for about 5 minutes or until the onions are translucent in color

While the celery and onion are cooking, add the eggs to a large mixing bowl and lightly whisk them

To the mixing bowl, add the bison, almond flour, garlic powder, onion powder, thyme, cooked celery and onions, half (¼ cup) of the ketchup, salt, and pepper

Combine the ingredients with your hands or a fork

Once the mixture is combined, add it to a meatloaf pan and top it with the rest of the ketchup (¼ cup)

Cook uncovered for 1 hour or until it has an internal temperature of 160°
Share this recipe on Facebook