This post contains affiliate links. I earn a small commission if you choose to purchase through qualifying links.
Quick answer: Yes! All of Tabasco's hot sauces are gluten-free.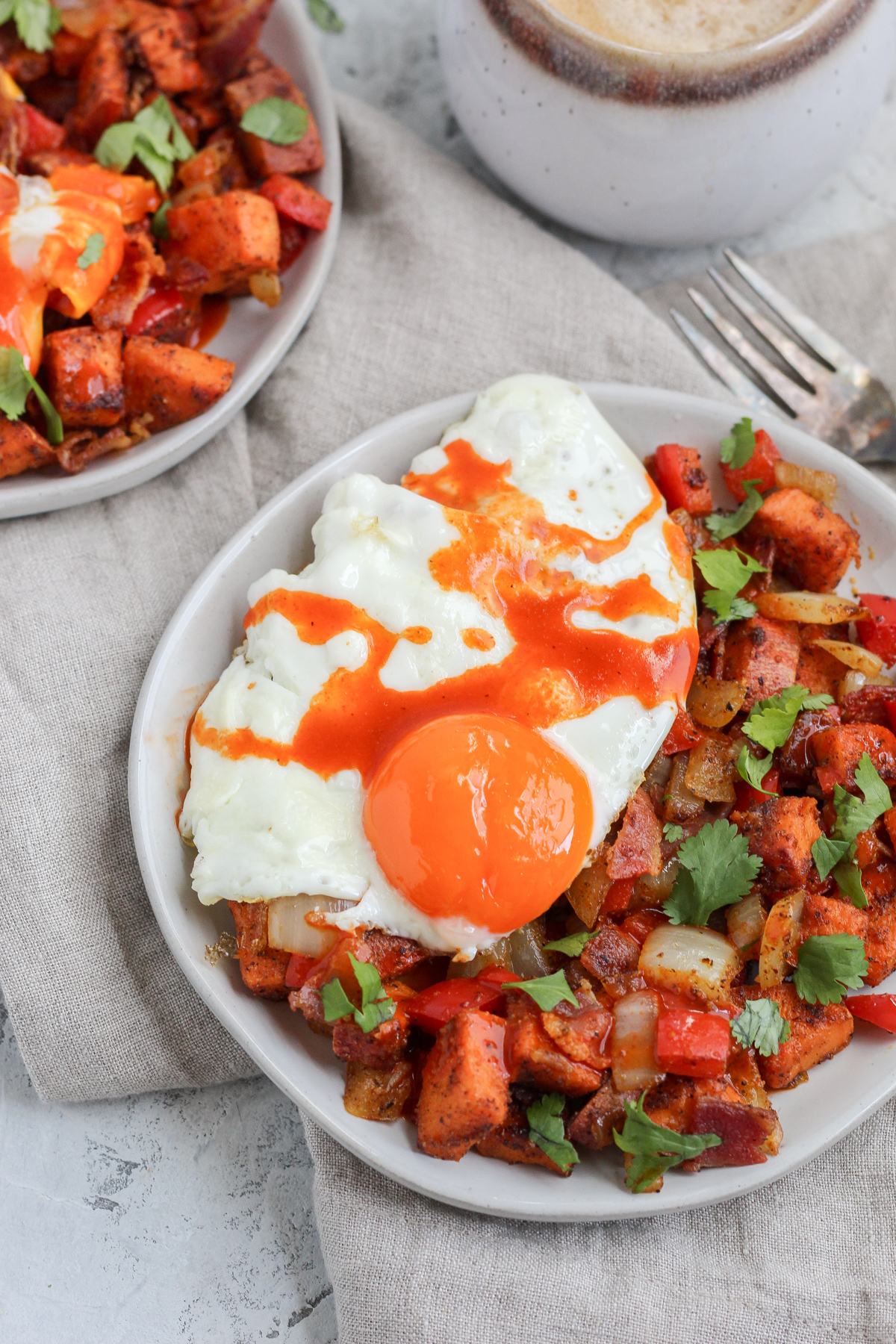 The good news is Tabasco sauce is gluten-free and uses natural ingredients. So if you love a spicy sauce and have gluten sensitivities or a gluten allergy then Tabasco is a safe hot sauce for you.
Jump to:
What Is Tabasco Sauce?
Tabasco sauce is a famous brand of hot sauce that is known for its spicy and tangy flavor.
Can Celiacs Eat Hot Sauce?
Individuals with celiac disease can safely consume hot sauce depending on the specific hot sauce and its ingredients. Hot sauce, in its basic form, is typically gluten-free as it primarily consists of aged red peppers, vinegar, and salt. These ingredients are naturally gluten-free. But you should exercise caution and read the ingredient list carefully, especially if you have celiac disease or gluten sensitivity. Look for hot sauces labeled as gluten-free or contact the manufacturer to confirm the product's gluten status if you have any doubts.
Tabasco's Scoville Units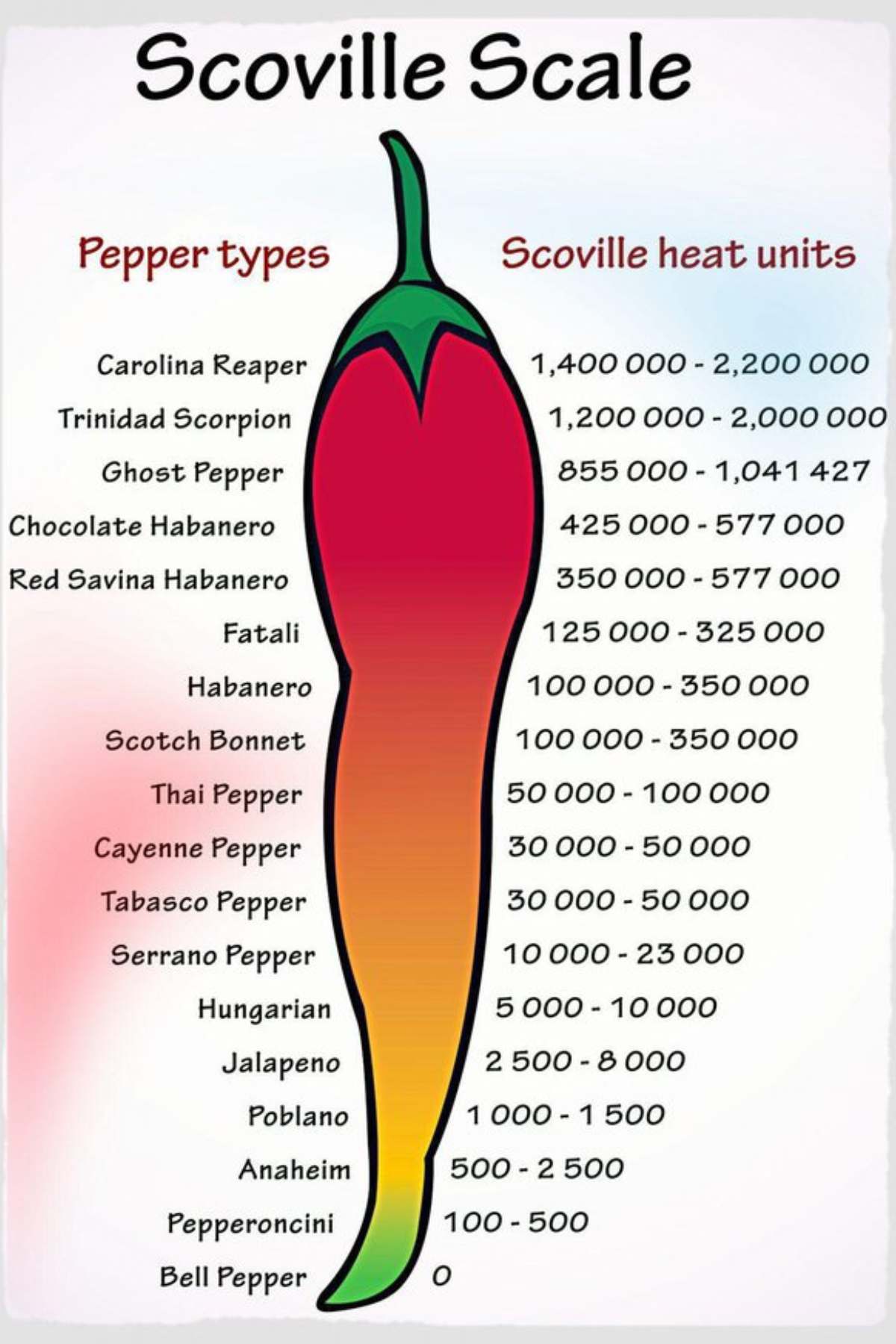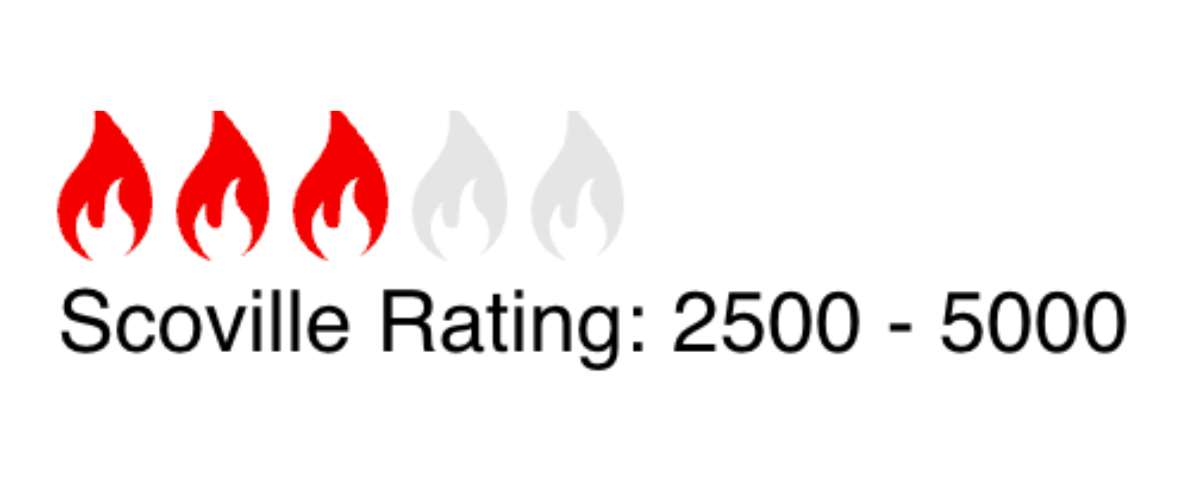 Tabasco's original sauce has 2,500-5,000 Scoville units. A "Scoville Heat Unit" is a measure of capsaicin - the chemical in peppers responsible for their heat levels.
Is Tabasco Sauce Hotter Than a Jalapeno?
Both Tabasco sauce and jalapeno peppers typically fall into a similar range, with some overlap. Some jalapenos may be milder than Tabasco sauce, while others could be hotter. Ultimately, the perception of heat is subjective and can vary from person to person based on their tolerance for spicy foods. However, as a general guideline:
Tabasco Sauce: Original Tabasco sauce typically has a Scoville Heat Unit (SHU) rating of about 2,500-5,000. This is considered to be moderately hot. However, there are various Tabasco sauce varieties; some can be hotter due to different pepper varieties or aging processes.
Jalapeno Pepper: Jalapeno peppers usually have a Scoville Heat Unit rating of about 2,500-8,000, making them roughly similar in heat to the original Tabasco sauce. However, individual jalapeno peppers can vary in heat, and some may be milder or hotter than this range.
How Is Hot Sauce Made?
Tabasco hot sauce is made by mashing Tabasco peppers and aging them in wooden barrels for several years to develop their unique flavor. The sauce is then strained, mixed with vinegar, and left to mature before being bottled.
What's In Tabasco Sauce?
The original red pepper sauce is made with three simple ingredients and aged in white oak barrels for up to three years on Avery Island, Louisiana, before bottling. It's made from chili peppers, vinegar, and salt. The main ingredient in the original Tabasco pepper sauce is typically red Tabasco peppers.
What Is Distilled Vinegar?
Distilled vinegar, also known as white vinegar is a type of vinegar that is clear and colorless. It's made through a process of distillation.
Distilled vinegar is known for its sharp, acidic flavor and is often used in various culinary dishes, as well as for household cleaning. It's a common ingredient in pickling, salad dressings, marinades, and sauces.
It's important to note that distilled vinegar is gluten-free and does not contain any gluten grains, as the distillation process effectively removes gluten proteins. However, always check product labels if you have concerns about allergens or specific dietary requirements, as some flavored or specialty kinds of vinegar may have added ingredients that could contain gluten or other allergens.
Other Brands Of Gluten-Free Hot Sauces
Most hot sauces are gluten-free! But be sure to check if they are certified gluten-free and their ingredients list if you have an allergy.
Here are different hot sauces from my favorite brands.
Cholula
Tapatio
Franks Original Hot Sauce
Siete
Yellowbird
Valentina Authentic Mexican Hot Sauce
Are All Tabasco Sauce Flavors Gluten Free?
Yes! All Tabasco brand products are gluten-free and have gluten-free ingredients.
Here are their different signature sauces in order of heat level (least hot to hottest).
Sweet and Spicy
Green Jalapeno
Cayenne Garlic
Sriracha
Chipotle Pepper
Original Red Pepper
Habanero Pepper
Scorpion. Their hottest sauce uses scorpion peppers.
How To Use Tabasco Sauce?
Hot sauce is a versatile condiment that can add heat, flavor, and a spicy kick to various dishes. Here are some ways to use hot sauce:
Drizzle on Food: One of the simplest ways to use hot sauce is to drizzle it directly onto your food. Add a few drops to dishes like pizza, burgers, sandwiches, stuffed peppers, or tacos to give them an extra punch of flavor and heat.
Add to Sauces and Marinades: You can add hot sauce to homemade sauces and marinades to add some heat. For example, you can mix it into barbecue sauce, teriyaki sauce, soy sauce, Worcestershire sauce, salad dressings, or buffalo wing sauce.
Spice Up Eggs: Hot sauce and eggs go together exceptionally well. Add hot sauce to scrambled eggs, omelets, or fried eggs for a zesty breakfast.
Enhance Soups and Stews: If you enjoy spicy soups or stews, hot sauce can be an excellent addition. Add a few drops to your bowl and stir to evenly distribute the heat.
Flavor Dips: Hot sauce can add a kick to various dip recipes. Mix it into guacamole, avocado crema, salsa, ranch dressing, or hummus for a spicy twist.
Marinate Meat and Seafood: Use hot sauce as part of a marinade for meat or seafood. It can infuse flavor and heat into dishes like chicken wings, shrimp, or steak.
Customize Sandwiches and Wraps: Whether you're making a sandwich, wrap, or burrito, hot sauce can be a great way to customize the flavor. Add it to mayo, mustard, or other condiments for a spicy spread.
Bloody Mary: Add a couple of dashes to your favorite Bloody Mary mix for a nice kick.
How Do You Store Tabasco Sauce?
Tabasco sauce is known for its long shelf life and stability and should be stored properly to maintain its quality and flavor. Following these storage guidelines you can enjoy it for an extended period without any issues. Here's how to keep Tabasco sauce fresh:
Cool, Dry Place: Store the bottle of Tabasco sauce in a cool, dry place, away from direct sunlight and heat sources.
Refrigeration (Optional): While Tabasco sauce doesn't require refrigeration, some people prefer to keep it in the refrigerator, especially if they live in a very hot and humid climate. Refrigeration can help extend the sauce's shelf life and maintain its flavor but may cause the sauce to thicken slightly. If you choose to refrigerate it, make sure to let it come to room temperature before using it to restore its original consistency.
Shake Before Use: Before using give the bottle a good shake to ensure that any settled solids are evenly distributed, especially if the sauce has been sitting for a while.