This travel guide to Long Island, Bahamas is filled with places to see, like Deans Blue Hole and Cape Santa Maria, places to eat, where we stayed, and more.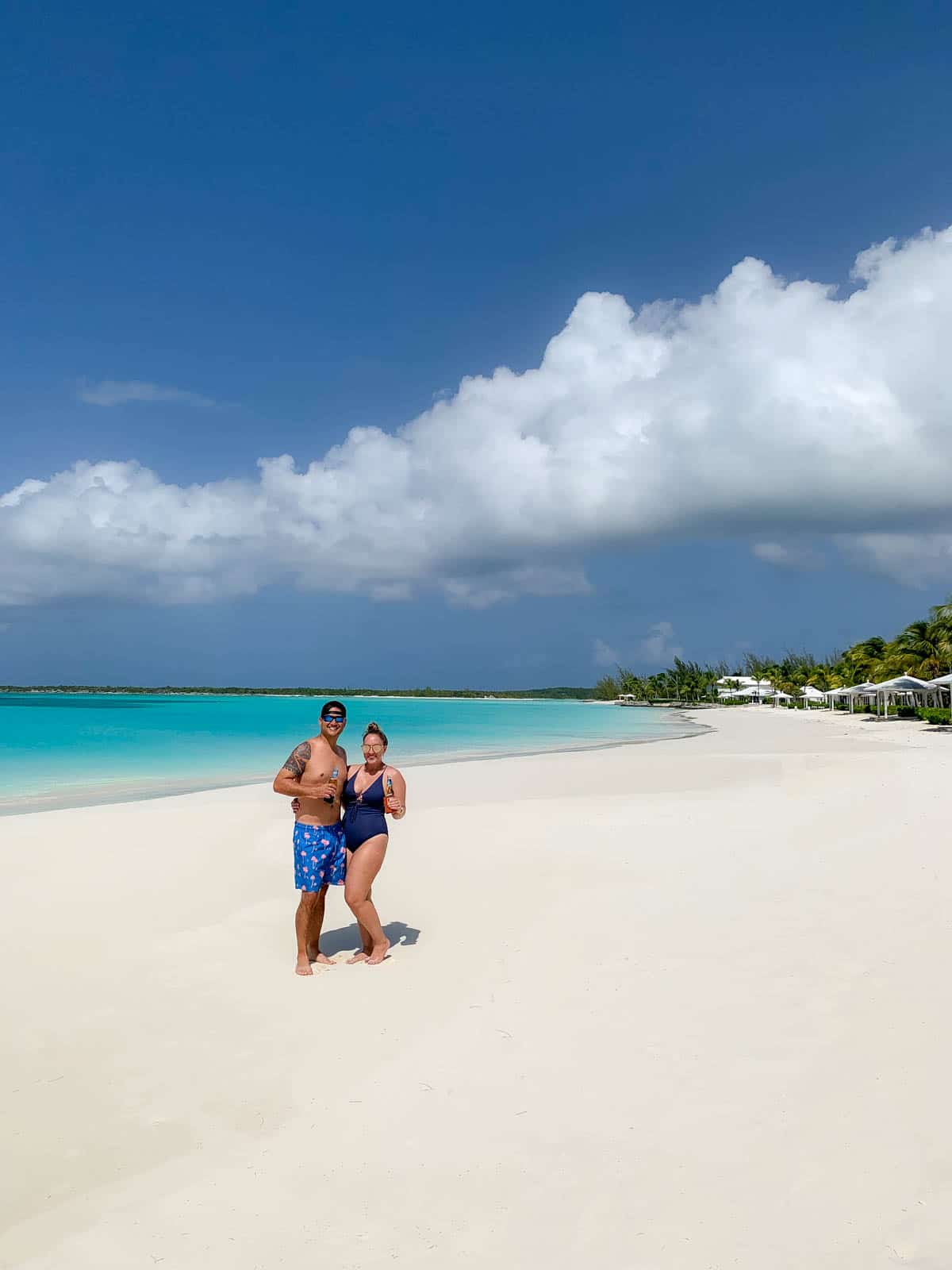 Long Island, Bahamas is truly breathtaking. This was our first time to Long Island, but not our first trip to the out islands. Each year we try and visit a different out island and we have already knocked Exuma and Eleuthera off our list. The Bahamas are made up of 700 islands and cays but 12 islands make up the out islands or family islands, so we have a handful more to cross off our list!
Jump to:
Getting there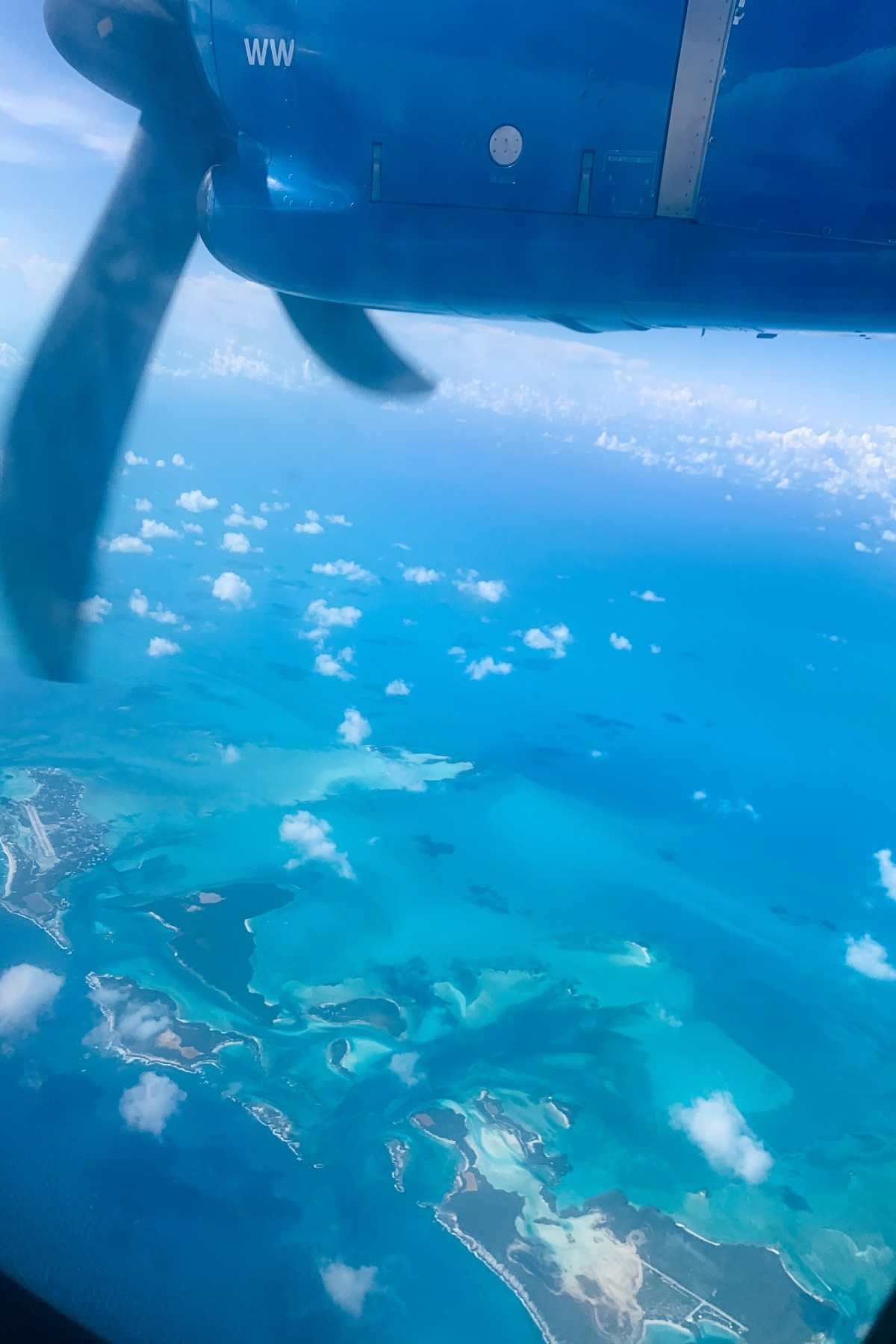 Getting to the out islands can be a little tricky, but that is part of the adventure! And the views from the plane are stunning. Most of the out islands don't have big airlines like Delta and American that fly into them. For this trip, we flew a total of 3 different airlines to get to Long Island and back home.
Long Island has two airports on the island, Deadmans Cay and Stella Maris, with Deadmans Cay being the main airport on the island. We flew into Deadmans Cay and flew out of Stella Maris.
Both airports only have one or two flights a day and some days no flights go in or out. This made planning the flights a little challenging, so here is what we ended up having to do.
We flew Delta into Nassau on a Saturday afternoon and stayed one night in Nassau. Then we got up the next morning and flew Bahamas Air into Deadmans Cay.
To head home, we were able to do it all in one day and flew Southern Air out of the Stella Maris Airport to Nassau, and then Delta from Nassau back to the States.
Where to stay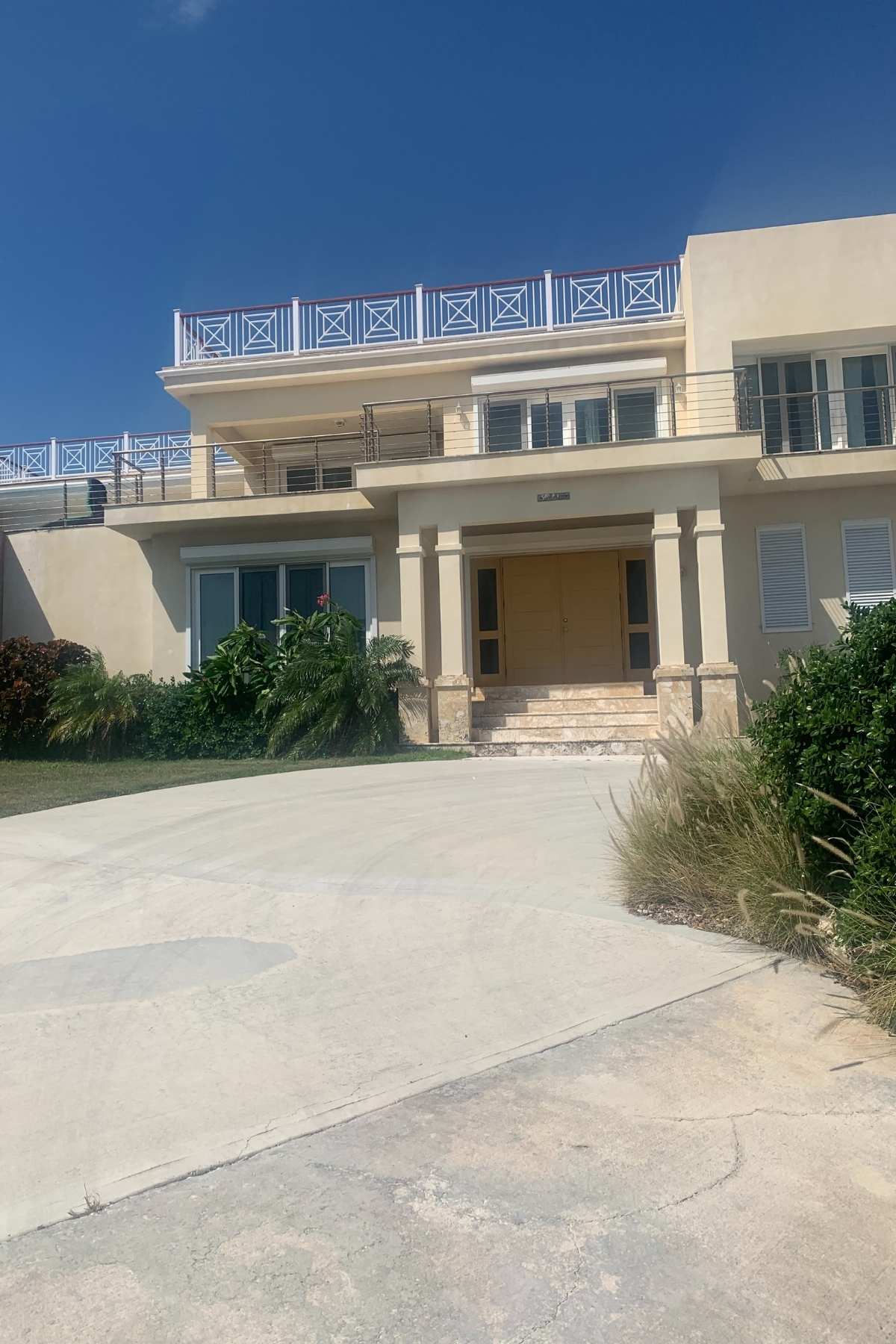 Long Island only has two resorts on the island, Cape Santa Maria Resort, and Stella Maris Resort, but they have some great Airbnb selections to choose from. We love staying at Airbnb's when we travel and this house was probably the best one we have ever stayed at.
The house has 5 bedrooms and 3.5 bathrooms, which was perfect for our group of 5. But the best part of the house had to be the pool overlooking the Atlantic. It was beautiful!
Our house was located in a settlement called Stella Maris, not far from the resort, on the north part of the island. We normally like to stay in the middle of the islands we visit so we can explore it from tip to tip, but this house was totally worth staying on the north tip.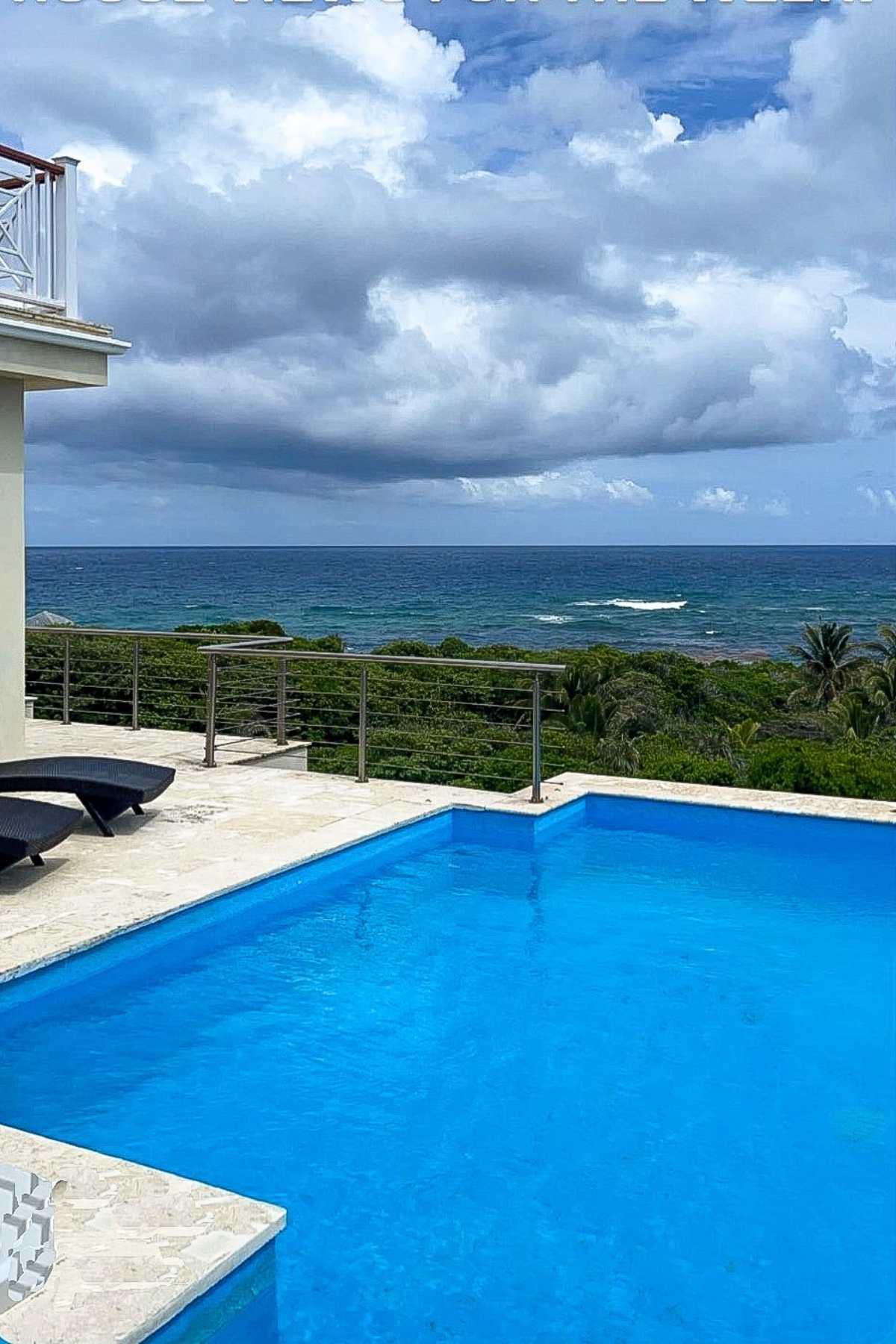 Getting around
The best way to get around the island is by renting a car. I wasn't very happy with the rental car company that we picked, Percy Pinders Rental Cars, so I wouldn't recommend them. The car itself wasn't bad, it was a typical island rental car. The cars that you get when you rent on an out island are pretty rough and have seen some better days. The roads are usually not great on the islands so the cars have been kind of beaten up.
Out of all the islands in the Bahamas that we have been to, Long Island has the best roads. The main road, Queens Highway, is pretty smooth with the occasional pothole (some were pretty big). The road to get to the house was pretty awful and all the roads off the main road aren't paved and make for a rough ride. I would definitely recommend renting an SUV!
Sights to see
I don't even know where to begin when it comes to the sights to see on Long Island. They were all so amazing!
Cape Santa Maria Beach
I'll start with our favorite place on the whole island, Cape Santa Maria Beach. It truly is breathtaking! The beach next to the resort is a public beach where you can hang out and enjoy this stunning water. We went during off season so the resort was actually closed and we were able to use this awesome cabana and have the beach all to ourselves. We loved this beach so much that we ended up coming back for our last day. The water is the most beautiful shade of aqua, super calm, and the sand is so fine it feels like powder sugar! It is a must see for sure.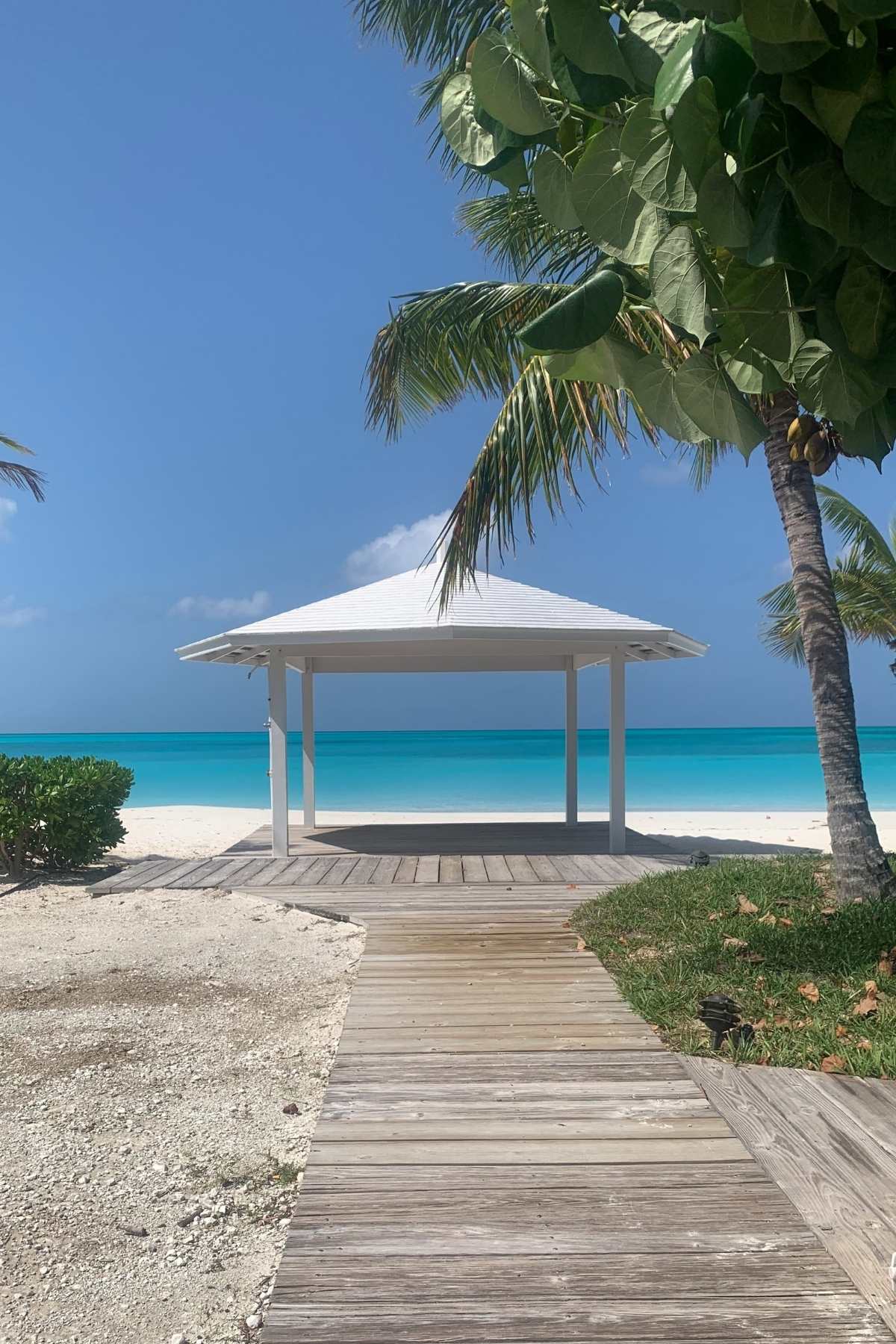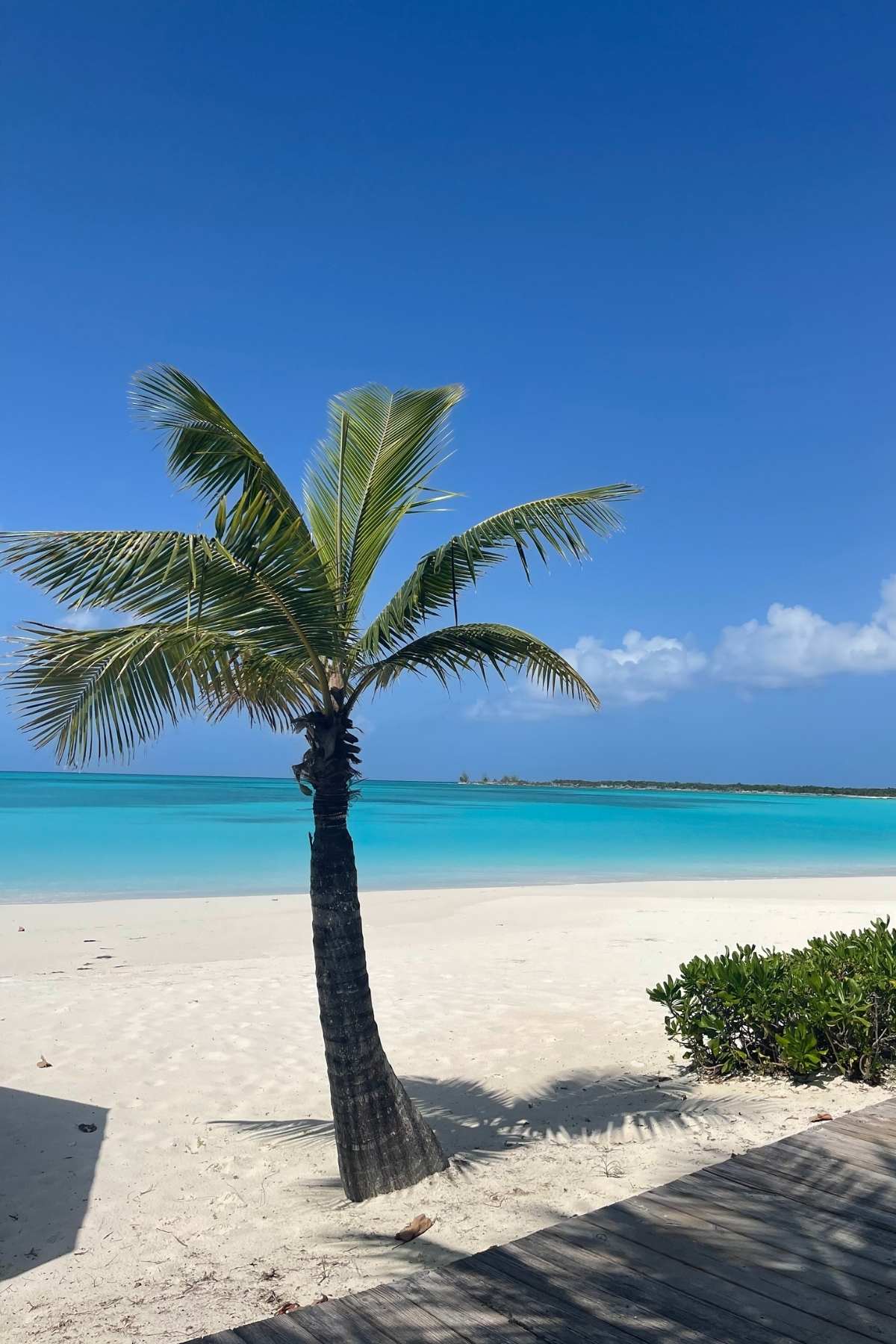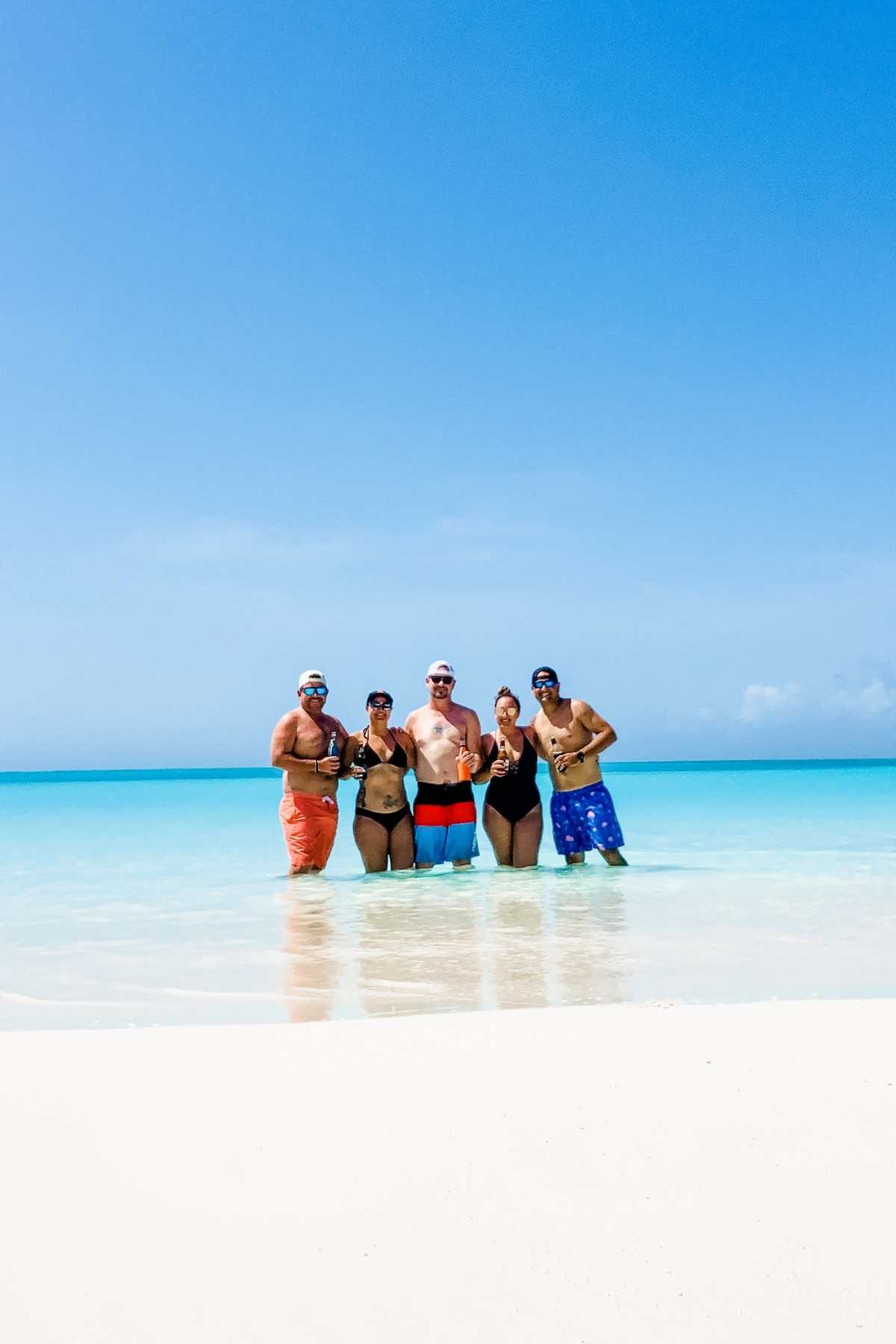 Dean's Blue Hole
Dean's Blue Hole is probably the biggest attraction on the island. It's the second deepest blue hole in the world with a depth of 663 feet! The blue hole is definitely a sight to see with its stunning water and surrounding cliffs. If you're brave then you can cliff jump into the water, but I am a chicken. I have to admit that it kind of freaked me out knowing that underneath me is just a big hole of unknown.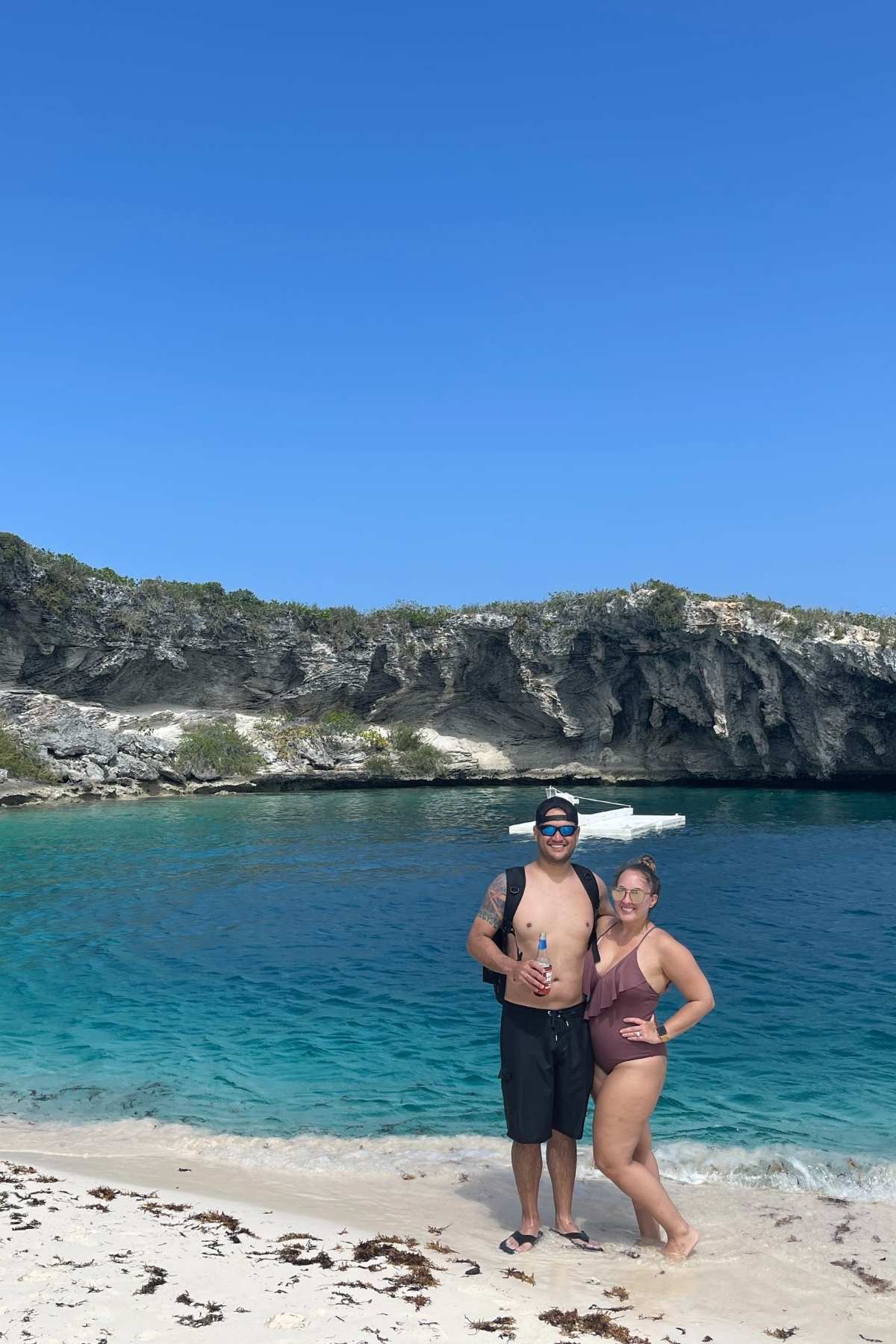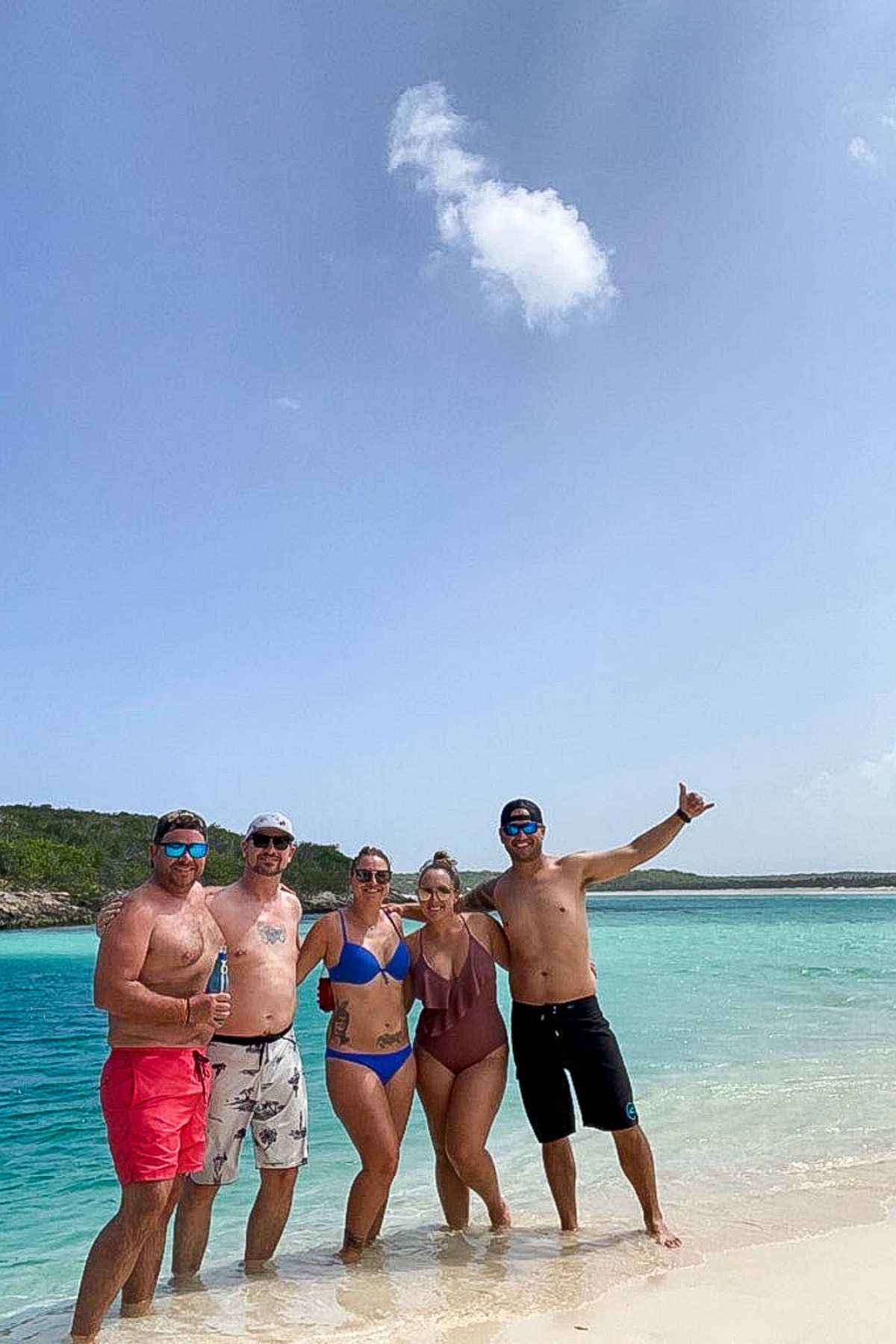 Gordons Beach
I was excited to check out Gordon's Beach, which is at the southernmost tip of the island. We decided to do Dean's Blue Hole and Gordon's Beach all in one day. It would have been almost a 2 hour drive from our house down to the beach and then another 2 hours back. Gordon's Beach and Dean's Blue Hole aren't too far from each other so it's perfect to do both on the same day.
The beach was beautiful but the water was rougher and rockier than at Cape Santa Maria. This was the only beach where we found some awesome seashells so we walked the beach line and found some good ones to take home with us.
There is a little beach bar right on the beach if you're craving a cold Kalik or cocktail. It was closed when we got there but luckily someone saw us pulling up to the beach, called the owner, and he came and opened up for us. His name was Mr. Watson and he was so kind. We had a great time sitting and chatting with him and learning about the island, he was born and raised right in Gordon's Settlement.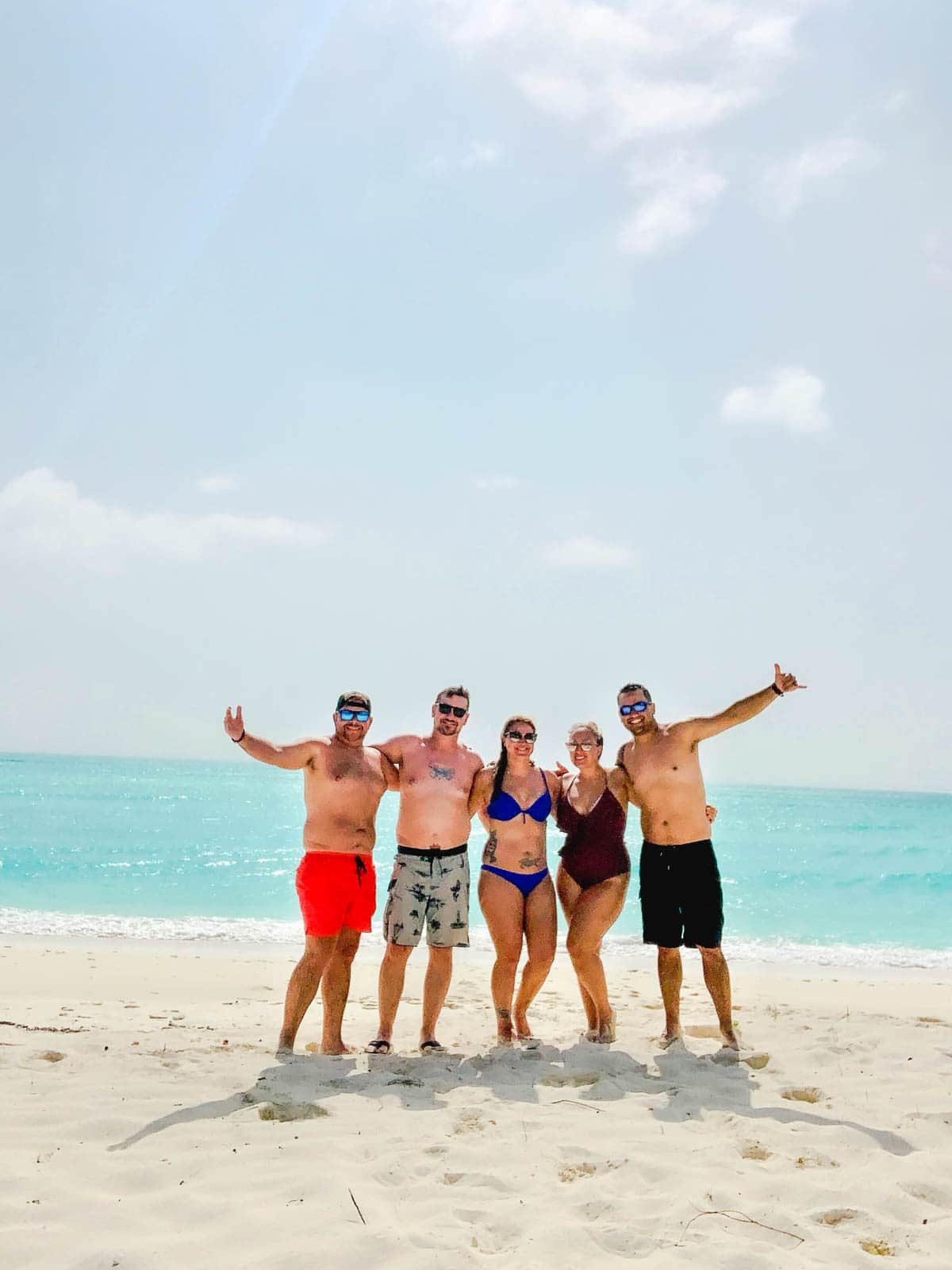 Columbus Monument
The Columbus Monument is located at the very north tip of the island, so we decided to check it out before heading to Cape Santa Maria Beach.
Long Island is said to be the third island to be discovered by Christopher Columbus in 1942. They say he said Long Island is the most beautiful island in the Bahamas.
The views from the monument are beautiful and worth checking out!
Boat
We decided to rent a boat from Long Island Bahamas Boat Rentals with Captain Todd for a day and it was such a great decision! Caption Todd was amazing and took us to some pretty amazing sights. We let him know the things we wanted to see and he made our day customized to us. I can't even put into words how amazing the water was and how stunning the sand bars were. We even got to snorkel a sunken plane! I highly recommend renting a boat and seeing how truly amazing the Bahama's waters are.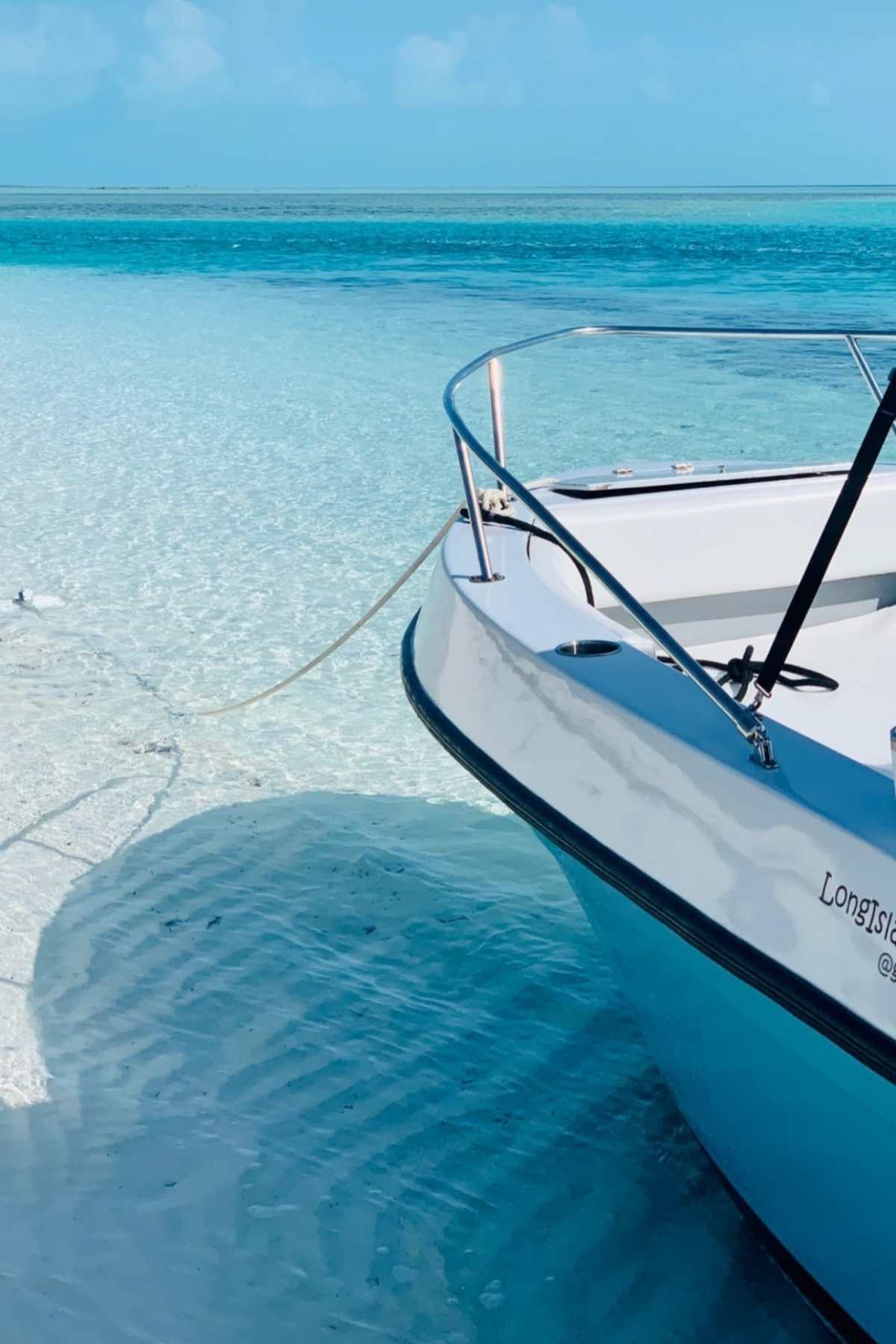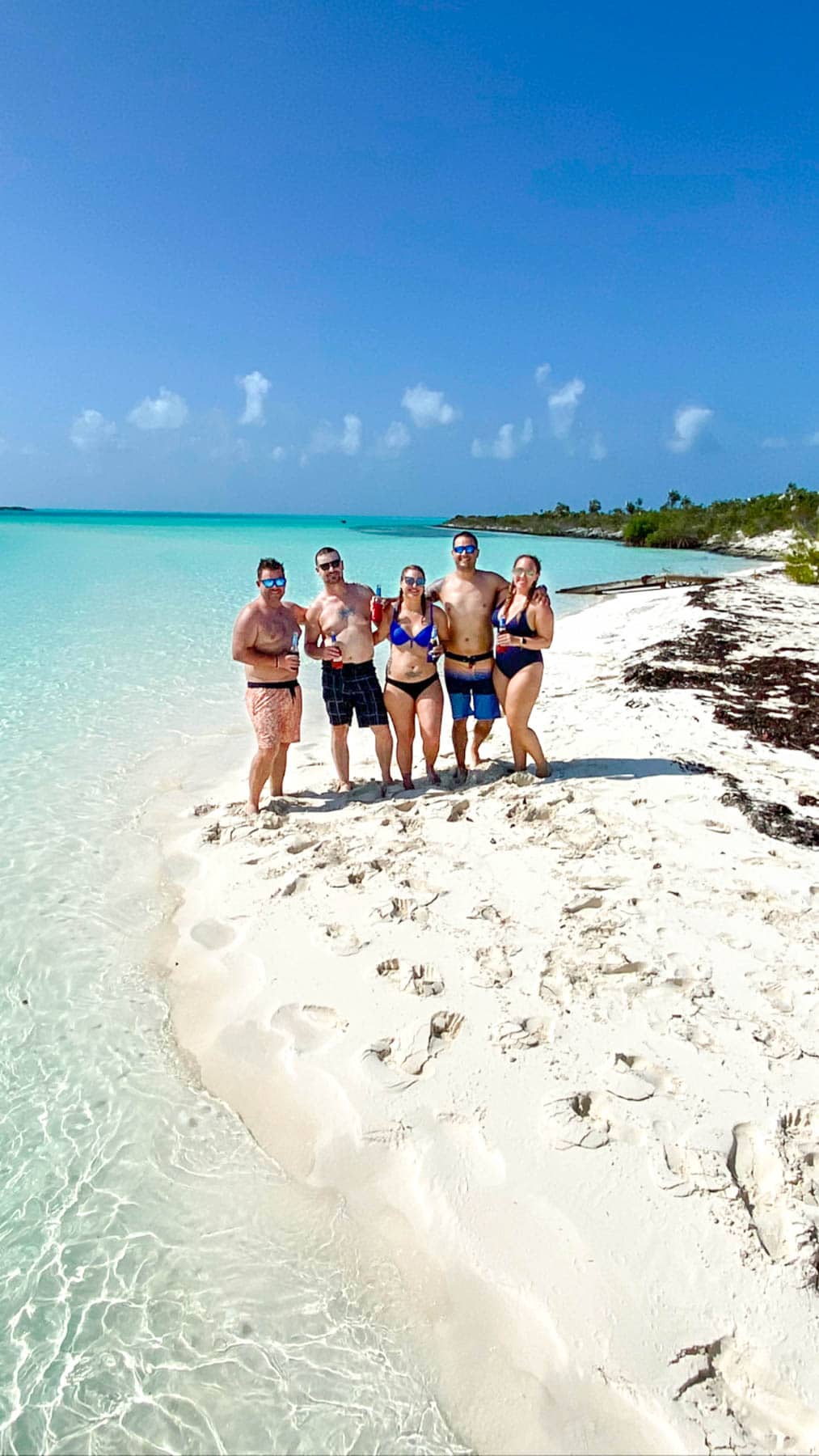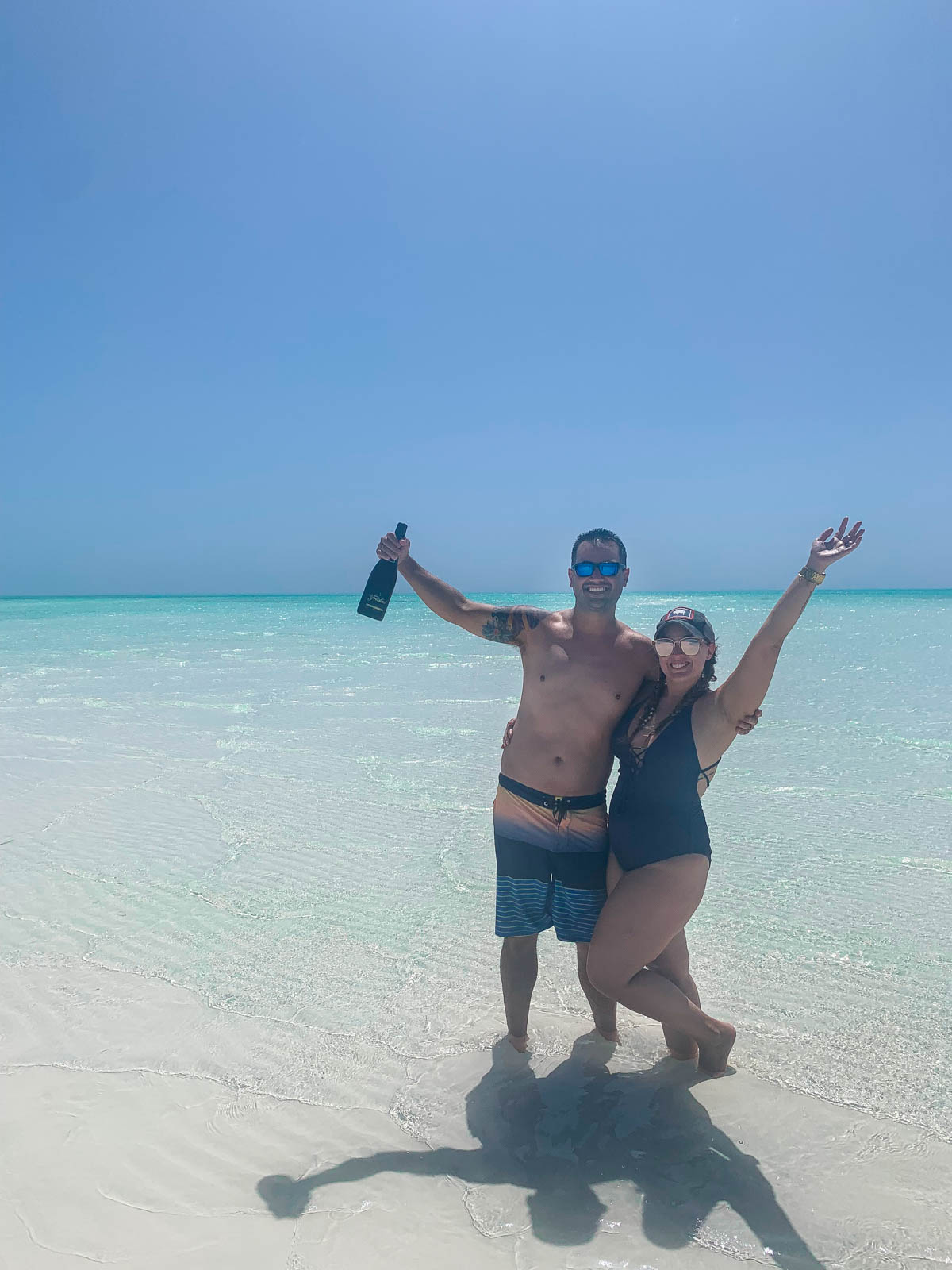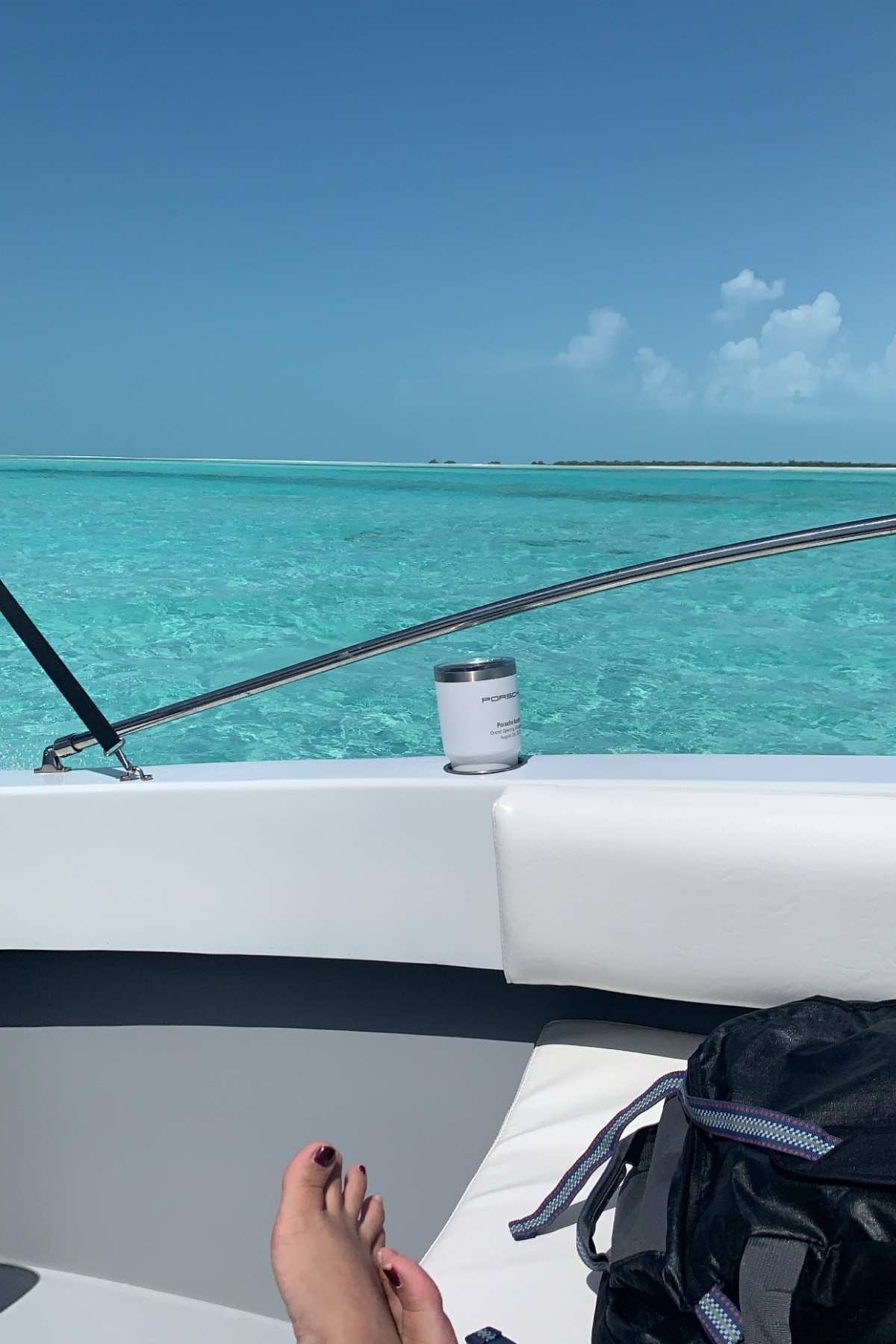 Food
Going to an out island during off season (usually the end of September-end of November) can make finding open restaurants challenging. Most of the restaurants on the out islands are closed for the off season. Thankfully this wasn't our first rodeo and we came prepared.
Whenever we travel to an out island I always pack as much food as possible. Not only are most restaurants closed, but the groceries are expensive. I pack as many dry goods as I can in my suitcase and then bring a cooler with frozen meat and dry ice.
Some of the things I pack in my suitcase are pasta, pasta sauce, boxed rice, trail mix, coffee, seasonings, boxed banana bread mix, condiments, salsa, hot sauce, crackers, dairy free shelf stable coffee creamer, and boxed mac and cheese.
In the cooler, I pack lots of bacon, ground beef, chicken, lunch meat, and tortillas. I make sure to have everything frozen beforehand and then the night before we leave pack in it a cooler with dry ice. All airlines will let you check a bag with dry ice you just have to let them know when you are checking in that you have a bag with dry ice. They will make you take it out and weigh it so make sure it's wrapped in a paper bag. You can look up how much the airline you are flying allows when it comes to the weight of the dry ice. I have found most airlines require it to be under 5lbs.
The Bahamas won't let you bring in fresh produce or dairy. When we get there we go grocery shopping for eggs, cheese, and any fresh produce we want for the week.
They will also let you bring in one bottle of wine and one bottle of liquor.
Conclusion
I have to say that this trip to Long Island was probably my favorite Bahamas trip so far. The water was beyond stunning, the house we stayed at was beautiful, and we got to share it all with amazing friends. You can't ask for anything better!
More travel guides